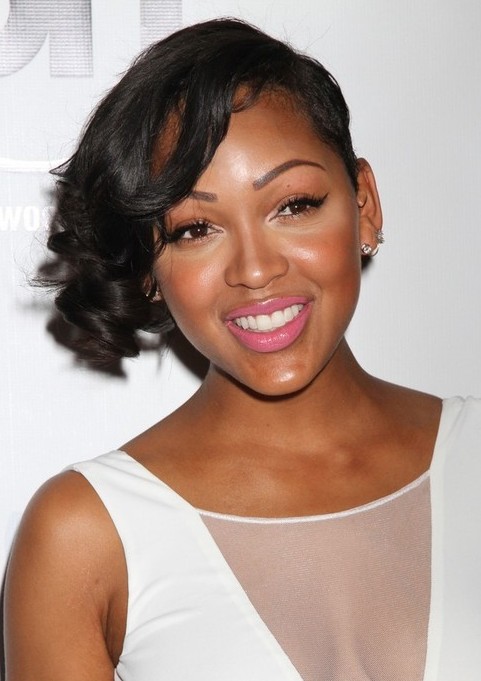 African American Hairstyle Ideas: Short Asymmetric Curly Hairstyle: Her last name is good, but her hair looks great!  One of the reasons that Meagan is chosen for acting roles is her youthful, fresh vibe and her bouncy hairstyle practically screams these words aloud.
The lovely, ebony curls softly falling on her right side almost distract completely from the fact that her hair is several inches shorter on the left side.  The asymmetrical quality of this style reminds us that even though she is young and vibrant, there is a real woman inside who dares to think a little outside of the box… in a way that looks fantastic.  Congratulations, Meagan, you are living up to your name!
This short black curly hairstyle is great for oval, round, heart, square face shapes.