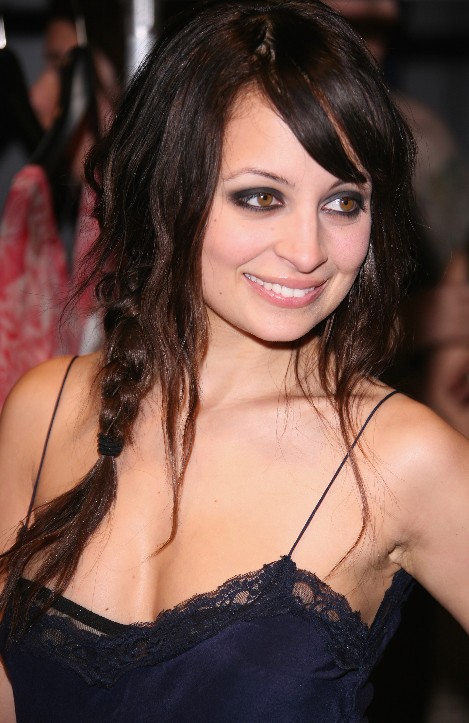 Most popular cute messy side braided hairstyle with side swept bangs: Need a cute hairstyle this summer? Here it is! There's no denying that braided hairstyles are having a moment. While there are countless ways to wear this twisted style, I'm really liking the casual sophistication a side braid provides to a look.
Nicole Richie played it cool and casual with this simple messy side braid, she looked so sexy with this dress and hairstyle! The hair is parted to one side and sprayed with a volumizing spray, then roughly blow dried. The hair is loosely pulled back and tucked behind the ears. The lengths of the hair are brought to one side and loosely braided, tying off with a black hair tie approximately 5 inches from the ends of the hair.
To create the messy look, small pieces of hair are pulled out around the face and ponytail. This is a fantastic easy braid for those on the go.