Updated:
Melody Gardot Big Curls: Sexy Blonde Curly Bob Hairstyle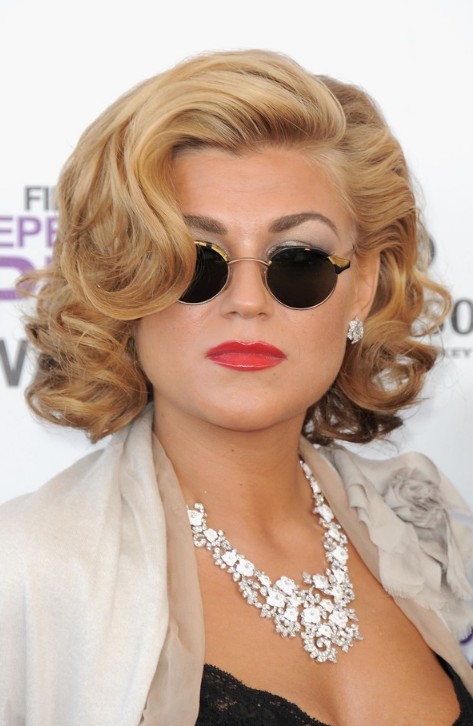 Melody Gardot short curly hairstyle: Renowned jazz musician Melody Gardot has a strong face with full arched eyebrows, bow lips, and an angular jawline.
She has hit exactly on the right note with this curly hairdo, which maximizes the femininity of her face and features.  The smooth, silky texture of the big spirals along with the honey blond color softens the angles like jazz soothes the soul.  The far side part allows hair to fall fetchingly across her brow to reveal one flawlessly arched eyebrow and another brilliant touch, sparkling silver flower studs to match the spectacular bouquet of twinkling roses in her twinkling necklace.