Updated:
Short Curly Hairstyles for Mature Women Over 50 – Elizabeth McGovern Hairstyles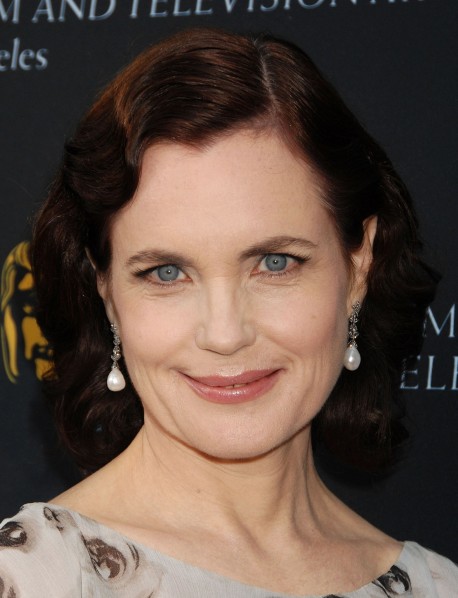 At a pre-Emmy party, Elizabeth McGovern looks ready to mingle with confidence.  This famous actress wears her burgundy tresses in a nice and simple short, curly cut.
Parted on the right, Elizabeth has loose curls which brush across her forehead on the left before continuing their tumble to the tips of her shoulders.  To match the reddish tones in her hair, Elizabeth is wearing a brick red color on her lips and a short blue ball gown that falls to her calves. Red and blue are both primary colors which make for a winning combination for Elizabeth to have a great time at the party.