Updated:
Milla Jovovich Short Asymmetric Hairstyle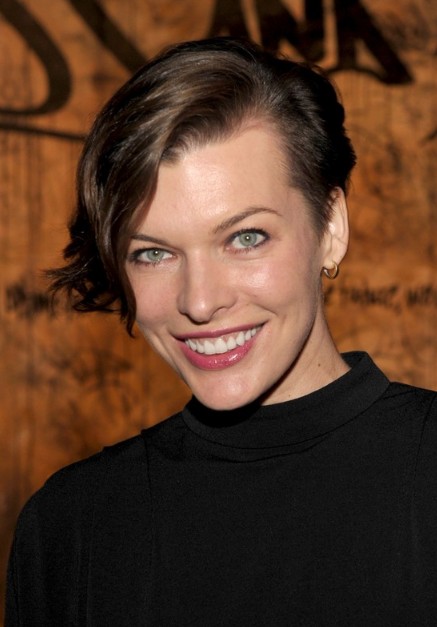 It takes a lot of guts to cut your hair extremely short, especially in an edgy style like the one worn by Milla Jovovich at the launch of Restoration Hardware's 2012 Spring Collection.
Asymmetrical cuts feature one side that is shorter than the other, whether by a just few inches or by a drastic margin.  In this case, actress Jovovich has a daringly short right side.  At the part, the left side is several inches longer and left to hang loose and fancy free.   The effect is a look that is not only young and fresh, but also downright confident.