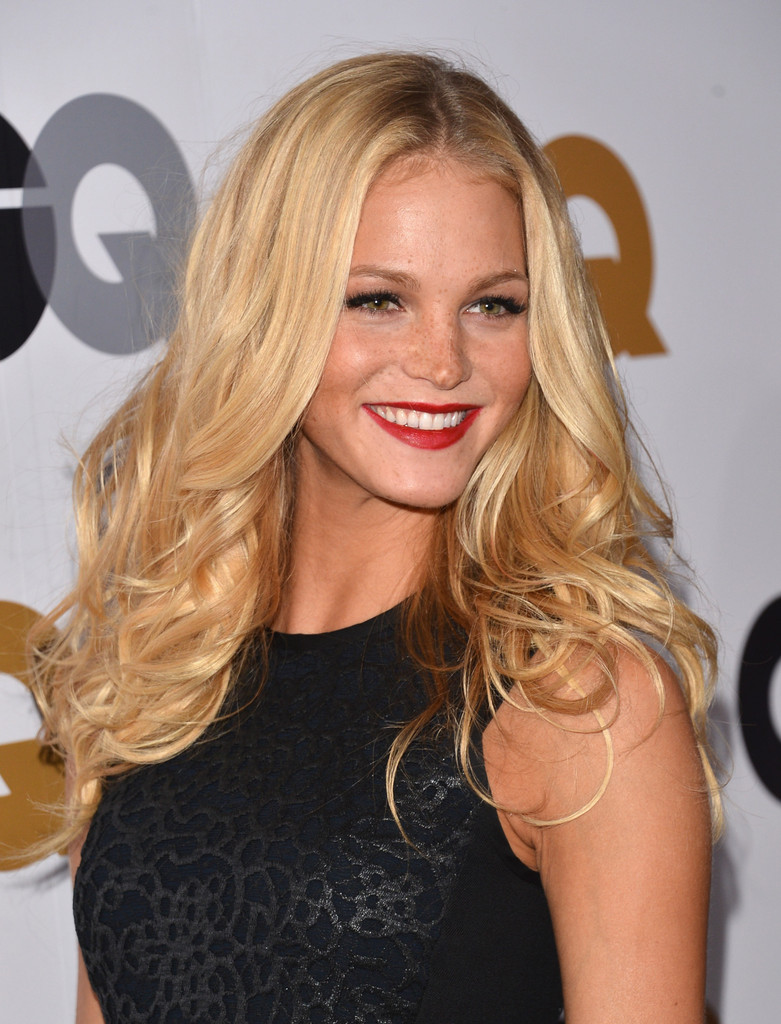 The GQ Men of the Year Party at hosted at the Chateau Marmont in Los Angeles, California must have been BYOB. No, not bring your own beer, this time it stands for Bring Your Own Body!
Erin Heatherton's hair is full of body and shine as she strikes a professional model pose for the rapid snaps of the cameras. Erin's hair is parted down the middle, meeting her shoulders in a tangle of ravishing curls. Her true blond color is a darker blond underneath and at the roots. She is wearing a classic little black dress with two-strapped black heels.
The pastel purple colors are hot recently, why not try this year?