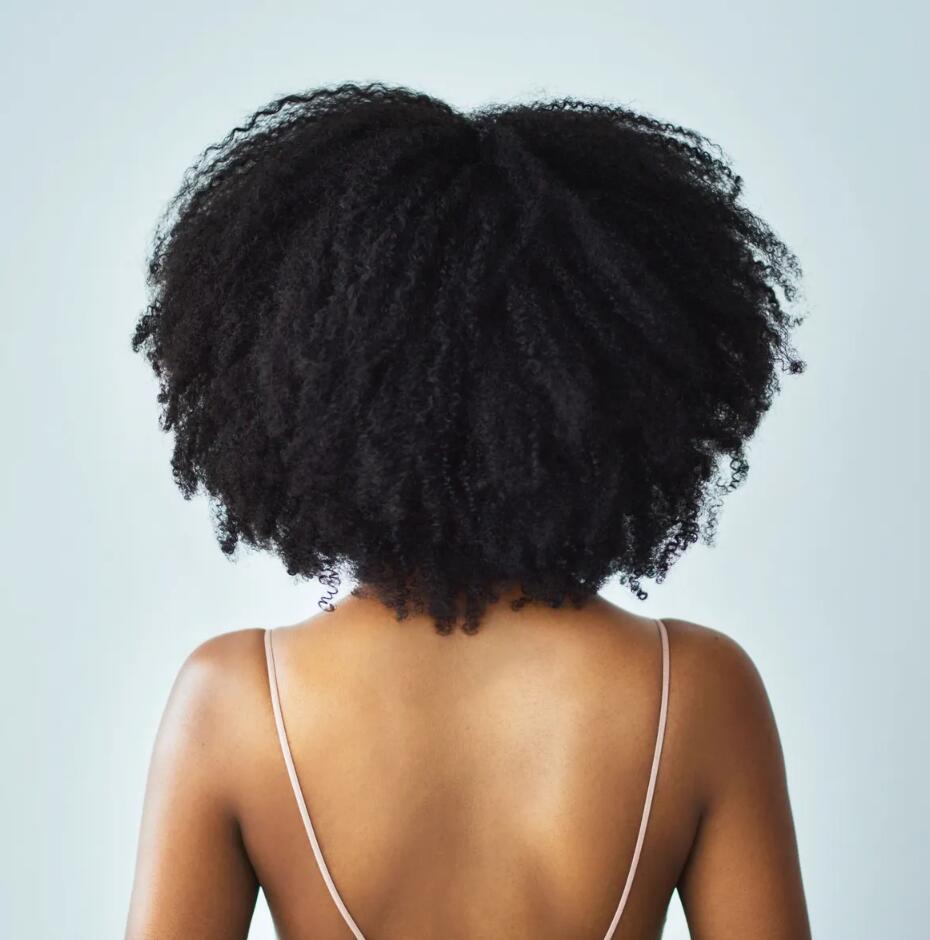 Every Naturalista has her own way of caring for her hair. How she washes and detangles, her deep condition routine, her remedy for the perfect twist out; all of which she has down to a science.
But what if you don't? What if you're new to the natural world? Then here's a good starting point. If you're currently growing out your natural hair, curious about growing it out, or needing to brush up on some good hair knowledge, feel free to use this post as a guide to answer any questions you might have about natural hair.
---
Where to begin?

The first thing I think anyone with natural hair should do is find out their hair's porosity level. Your porosity level determines how your hair absorbs and retains moisture. This is a great first step towards healthy hair.
To do a porosity test, fill a glass with water (room temperature). On dry, clean hair, pull a strand of hair from your head and drop it into the glass of water. Give the strand 10-15 minutes to settle; if it floats, you have low porosity. If the strand sinks to the bottom, then you have high porosity.
With low porosity hair you want to moisturize with light oils first because they can easily penetrate the hair. Use thicker creams or butters, afterwards to seal in moisture.
With high porosity hair, moisture passes through easily, so you can actually start with thicker creams and butters.
With medium porosity hair, your hair absorbs moisture easily, so you want to be careful not to over moisturize.
Once you understand how porosity works, you can explore products…
---
Here are a list of products every natural should always have on hand:
Moisturizing Shampoo / Conditioner
Leave-in conditioner
Essential Oils : Organic coconut, avocado, olive, grapeseed, jojoba (You may not need every oil, but it's a good idea to try a few and over time you will find what works for you. Always go organic!)
Curl cream + moisturizer : Curl creams and moisturizers are a great for wash and go's, mid-day moisture touch-ups and also great for using when you're doing protective styles. They usually have a creamy base and can give your curls a soft or more defined finish.
Hair Mask : You can buy your hair mask. You want to use it after every other shampoo / conditioning session.
---
Tips on creating a good routine for washing / conditioning natural hair:
As you learn how your hair absorbs moisture, you'll find the right washing / co-washing technique that works the best for you. Here are a few things I like keep in mind during my washing / conditioning routine:
Before your wash, try detangling your hair with oil.
Shampoo your hair with sulfate, paraben and mineral-free shampoos, to avoid stripping your hair of it's essential oils. Mineral oils can actually block moisture from being absorbed into hair, so try to avoid them altogether.
Rotate between shampooing and co-washing, to boost moisture and prevent dryness.
Deep condition with every wash.
Do not comb or brush wet hair.
---
How often should you trim?

For most hair types, the recommended trim usually falls in between 6 -8 weeks. However, everyone's hair grows differently. I suggest talking with your stylist since they are more familiar with your growth pattern. If you don't currently have a stylist, you should definitely find one and also try to keep track of your growing progress. Avoiding a trim could lead to split ends (which can travel upward and cause further damage) and eventually result in dry, damaged hair.
---
What to do if you have damaged hair?

If you have noticed split ends or breakage, the first thing you want to do is talk with your hairstylist.
Damaged hair could mean it's time for a trim and depending on the severity, a protein reconstructor might be recommended. Protein reconstructors do wonders for damaged hair.
A great protein reconstructor I've used in the past and love is the Joico K-Pak Reconstructor. They have quite a few amazing products that add in moisture and are great for natural hair.
Here are a few other products from them that I absolutely love!
K-Pak Intense Hydrator
K-Pak Split End Mender
---
Styling natural hair

There are so many styles to explore when growing out your natural hair. Tapered cuts, locks, twists, flat twists, bantu knots, havana twists, braids, braid outs; the list of protective styles could go on forever.
Play around with these styles to create a funky and new curl pattern / texture without the use of heat. You should also remember to give your hair a little rest in between protective styles. So for example, after your first day of twists, follow this guide on how to make the twists last longer and then when the hairstyle has run it's course, try giving your hair a week off. Too much pulling or tugging, or tightly braided / twisted hair can be bad news for your hair.
---
Always remember to protect your hair overnight

Protecting your hair while you sleep is just as important as it is while you're awake.
Eight hours on a dry pillowcase can really soak up sheen and strip moisture from natural hair. Invest in a satin / silky pillowcase or hair bonnet to protect your hair while you sleep.
I think you can take it from here. The best advice I can offer you in the end is to get to know and love your hair. Think of it as a seed you're planting. Nurturing it with the right products and having a consistent routine is the best way to promote and maintain good hair health– and healthy hair is growing hair.
Anything I missed? Feel free to comment below and share with our readers on some of your favorite tips and tricks you use for your natural hair guide!