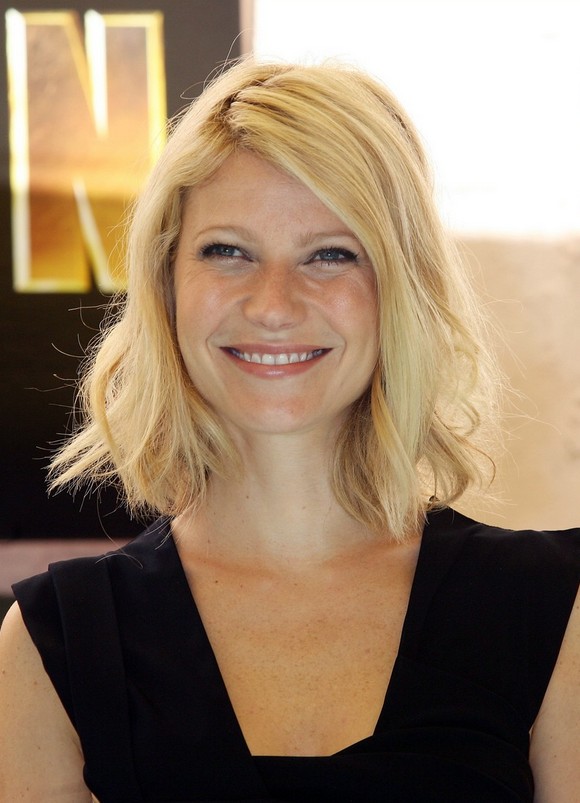 Latest popular medium length hair style for women: the blonde long bob cut
The long bob has undergone yet another transformation proving its amazing versatility once again!
The hair is all the same length with lightly textured ends to soften the lines.  This version has an asymmetric side parting, left crooked to show that this is a relaxed modern look. To create texture and volume around the lower lengths, the hair is styled into half-twists and bends giving an edgy finish.
You can style this haircut with your fingers. Just rake the hair across to one side for the parting and tousle the ends to define the beautifully blonde strands. This simple yet trendy haircut complements Gwyneth's chic sense of style perfectly!