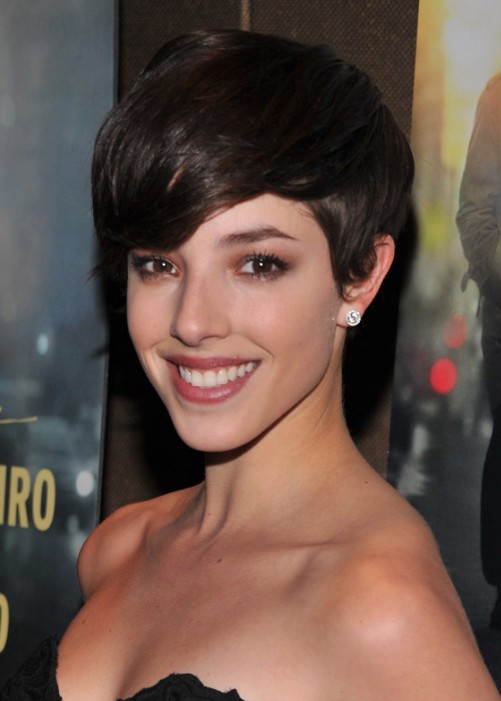 Pixie cuts are named such because they are reminiscent of the short, rakish hairstyles associated with the naughty pixies and magical wood sprites of our childhood fairy tales.
Not one to follow the crowd, Olivia Thirlby adds her own soft spin to the pixie cut hairstyle by feminizing and mellowing down the edgy hairstyle with romantic, side swept bangs that brush gently across her forehead to rest just above her right brow.  Not to worry that she has totally revolutionized the popular classic style, for she still bears her adorable ears in homage of our beloved flying, mystical darlings who inspired this hairstyle.
This cute short pixie cut with side swept bangs is great for oval, round, square, heart face shapes.