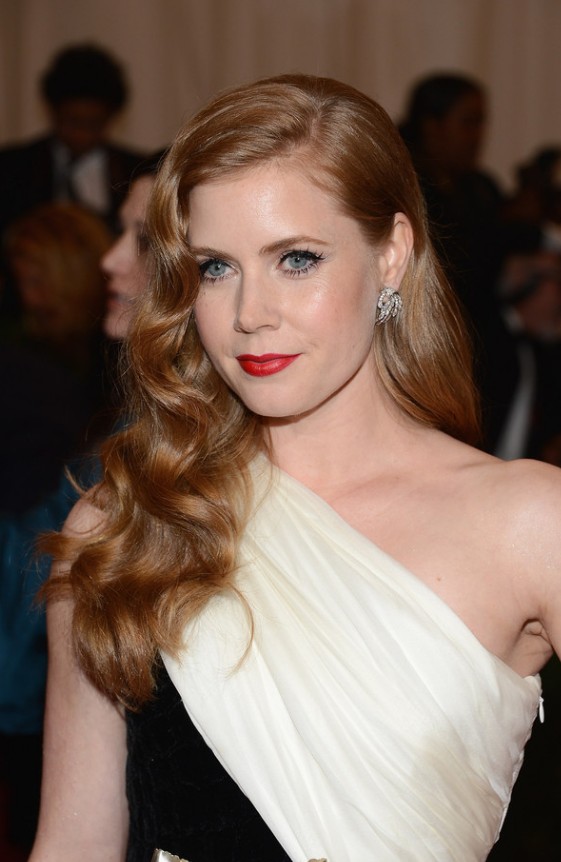 Amy Adams' hairstyle: long wavy hairstyle for formal occasions
Amy's beautifully waved tresses reflect her love of understated glamour and she never seems to have a bad hair day!
Her strawberry blonde color is very trendy amongst Hollywood beauties at the moment and complements Amy's lovely pale skin perfectly.
This is a real Jessica Rabbit style, with an off-center parting and one side swept behind the ear to create asymmetry and display her amazing profile, neck and shoulders in this elegant off-the-shoulder gown.
The waves are beautifully arranged to touch the face at eye and chin level to draw attention to her attractive facial features in a subtle and elegant way.
And the high-gloss finish creates fabulous texture and color dimension as the light plays off this glamorous, contemporary-formal look! This long wavy hairstyle for homecoming, prom, wedding.