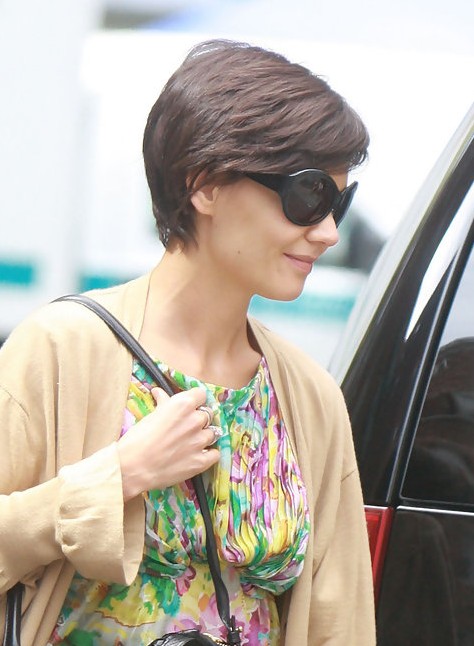 Looking for a new short cut as a daily hairstyle? Here is a good looking short cut for you from Katie Holmes: the boy cut!
Katie Holmes still exudes femininity and grace without the aid of flowing long locks. She is still a fashionista in every respect, so it is no surprise that she can pull of this short boy cut.
The hair is cut to a few inches at the crown and graduates to finish at the nape of the neck. The front, including the bangs, is cut slightly longer for more body and texture around the face. With a small amount of styling moose added, the hair is parted to the side and the bangs are swept across the forehead, away from the face. This style is low fuss, low maintenance and low on product. It doesn't get any simpler than that.
This boy cut is one of the most popular short cut this year, if you want to cut your long hair short, why not consider this one? Perfect for moms!