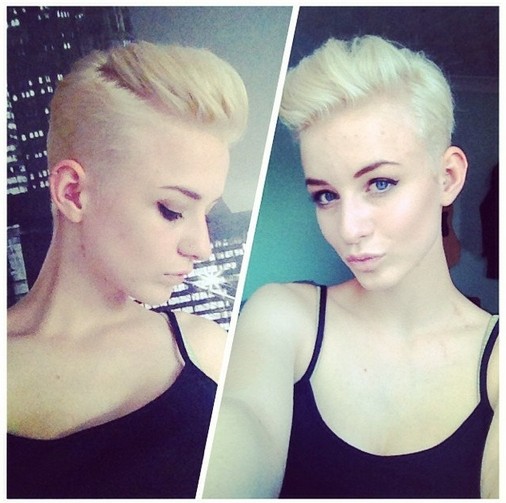 This hairstyle is for the bold and fearless, definitely not for the faint-hearted. It stands out from the crowd with its bold platinum hair color and fierce style.Show yourself off with a brand new cut and color! An undercut may seem a bit severe but what better way to make a statement than by just doing it.
An overall undercut at the back and sides define the shape of the head making the pompadour the focus. This hairstyle is actually quite fuss-free. You just have to style the top without spending much time on the rest of your hair.
Your hair type doesn't matter with this hairstyle because of the cut being close to the head. The pompadour can be straight, wavy and even curly for a glamourous look day and night.With a hairstyle like this, people will definitely take notice of a whole new you.