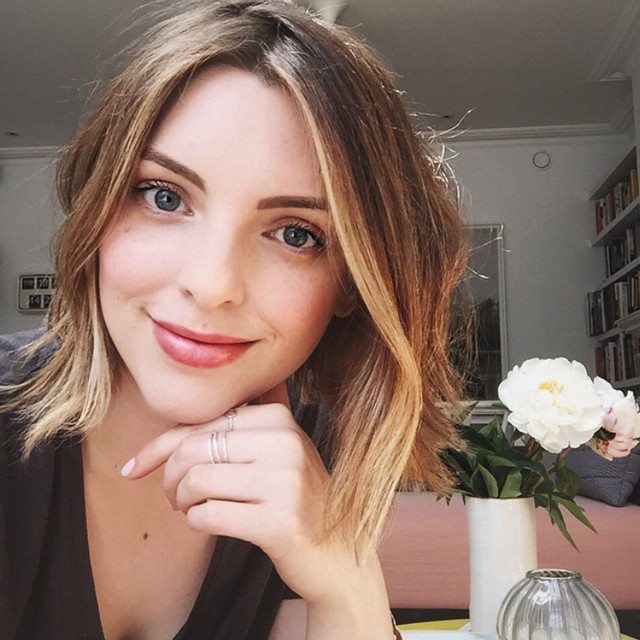 Sexy center-part bob hairstyles for thin hair & oval faces
Lots of sexy bob hairstyles for thin hair are using beige-blonde hair color trends to flatter a tan complexion and clear-red lips!  Attractive blunt-cut waves on chin-length hairstyles for thin hair add volume – along with hair kept more or less the same length and fabulous 3-D hair color ideas!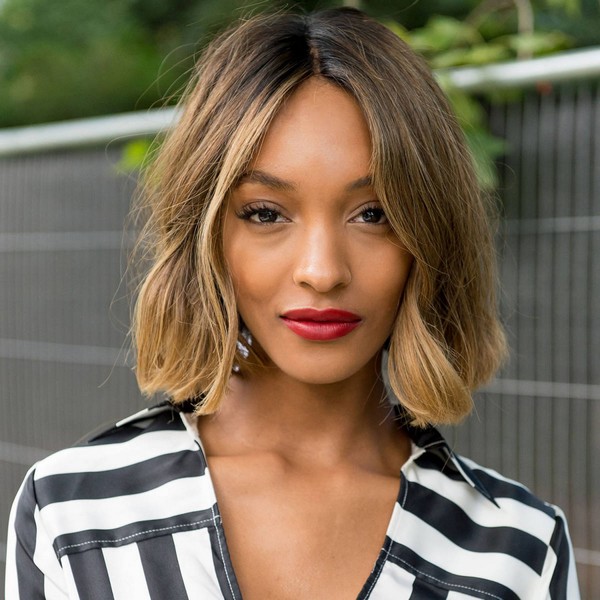 Top 4 tips to boost volume on bob hairstyles for thin hair & heart/square face
Pump-up the volume with my tips on bob hairstyles for fine hair, with pictures. Heart-shaped/square faces have wide forehead and narrow chin: 1) diagonal bangs from side-parting 'halve' the forehead 2) uneven layers with light/dark strands make hairstyles for thin hair look thicker  3)  blonde ombré near the ends and 4) 'messy' waves look thicker!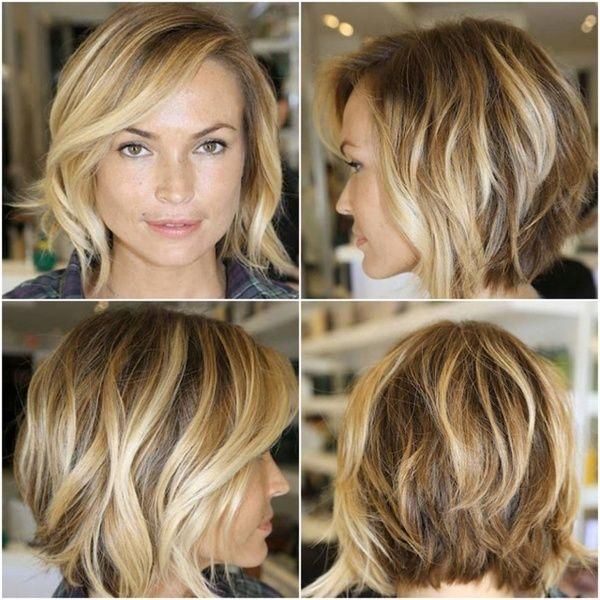 Chiceveryday bob hairstyles for thin hair with easy hairstyles for women over 30

Pick flattering makeover hairstyles for thin hair by choosing a celeb with a similar face-shape and hair texture to see what their personal stylist has designed for them!  Many trendy, everyday hairstyles for thin hair suit a range of different face shapes and ages, like this relaxed look with a windswept finish and dual-blonde highlighting.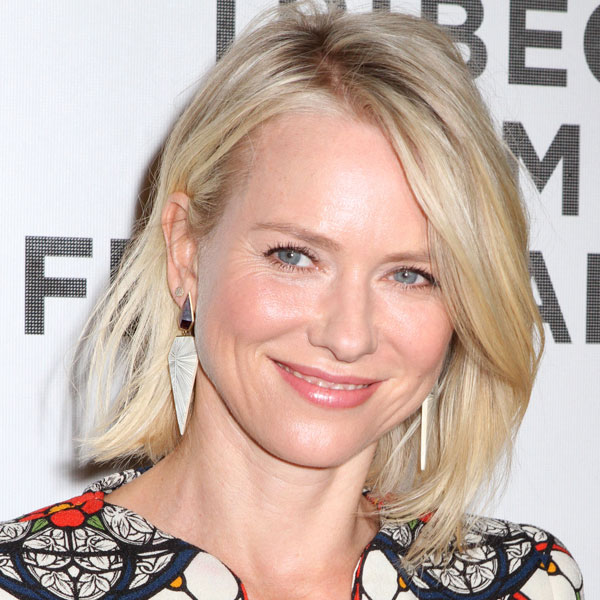 New trend for thinned-out tips makes great bob hairstyles for thin hair
The trend for cutting 'thinned-out' tips in the last 2-3 inches of bob hairstyles for thick hair, is also a perfect look for anyone with thin hair! If your hair is thin, choose cute, easy hairstyles like this A-line bob and define a few strands on each side with styling product!  With an off-centre parting this simple hairstyle suits oval/round faces!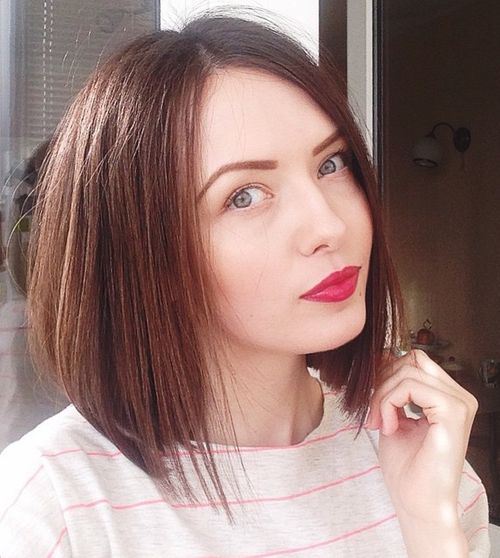 Elegant asymmetrical long bob hairstyles for thin hair
Long straight bobs aren't the best hairstyles for thin hair, but a sexy, asymmetrical swept-over-the-top bob can almost double hair thickness on the higher side.  Although this easy hairstyles' option has heavily tapered tips to produce a curved finish, most bob hairstyles for thin hair need blunt-cut ends to produce a thicker line.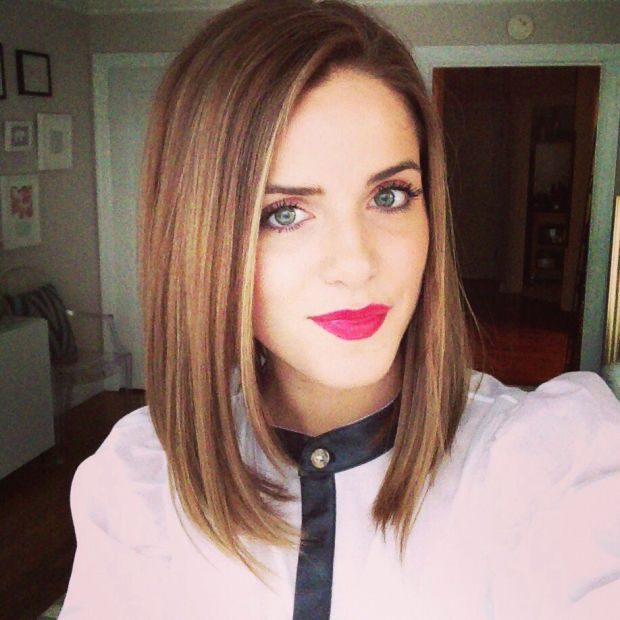 Easy bob hairstyles for round/heart faces with trendy bends and tousled finish

Flatter a heart or round face with trendy, easy hairstyles for thin hair. The center parting covers the edges of a wide forehead and flat hair is the best way to frame the top half of the face. Add bends to stretch the outline around the chin, to 'widen' the narrowest section. And layered, spiky/bushy tips are accentuated by blonde balayage!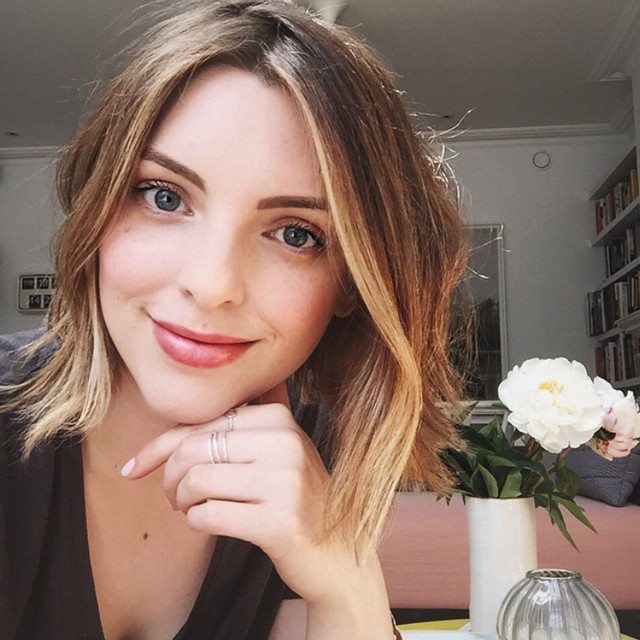 Vintage crimped waves on bob hairstyles for thin hair
Planning for a special occasion?  Try classy short haircuts for thin hair, like this modern take on the tightly-crimped waves worn by women in the 1930's.   Chin-length bobs suit most face shapes and you can add dry-shampoo to make hair appear thicker and more textured.  This high-class short haircuts design is a delightful blend of messy, wavy and choppy layers, with subtle blonde highlighting adding a final layer of texture.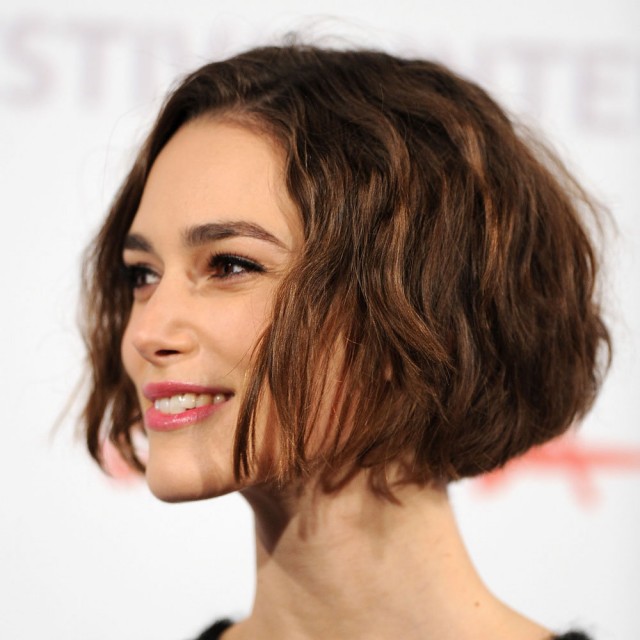 /Getty images
Funky silver-gray bob hairstyles for fine hair with cute caramel roots
Here's a funky, futuristic hairstyle with an unusual hair color idea to distract attention from thin hair.  Straight silvery-lavender hair curves down to the collar-bone, with two shorter layers at chin-length adding volume. The quiff adds height to flatter round, oval and heart faces in a hairstyle for thin hair that's absolutely stunning!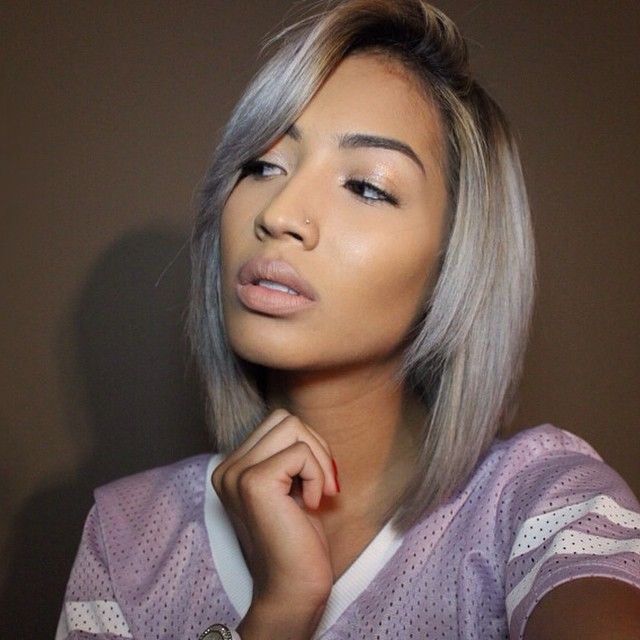 Windswept asymmetrical chin-length bob hairstyles for thin hair
Simple short haircuts for thin hair make trendy, easy hairstyles for heart, round and long faces!  All 'swept-over', asymmetrical bob hairstyles for fine hair add volume and the peek-a-boo bangs highlight eye-color. This youthful, chin-length short haircut also has lightly flicked-out tips and blonde highlights to add density.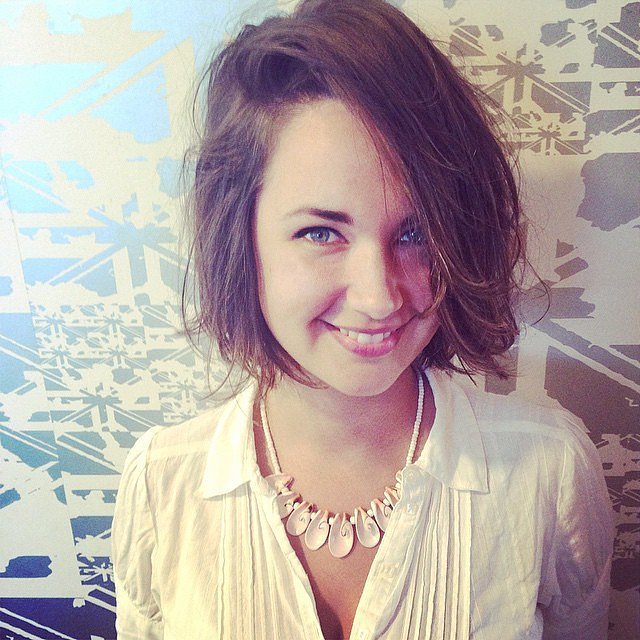 Bleached-blonde beach hairstyles for thin hair with caramel & amber lowlights
Don't wait for your annual sunshine holiday, start your Summer 2017 hairstyles' makeover right now! Try one of the new bleached-bob hairstyles!  Thin hair gains 'body' when lightened and lines of dual-blonde highlights combined with texture from casual beachy-waves and rough-dried spiky tips will put you in the holiday mood!
Getty images