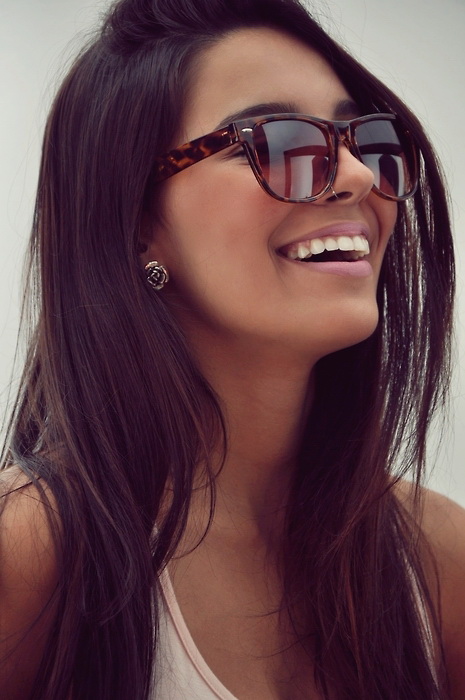 Hipster Girl with Casual Straight Hairstyle for summer
This is a great summer look for anyone with long, straight hair who wants a casual, but trendy, easy-care haircut!
The hair is trimmed into long layers, which are graduated down at the sides, to break up an otherwise straight line; creating an attractive fullness around the neck and a pretty dark frame for the face.
The tips of the hair are textured to add some edgy sharpness at the ends.  Then the hair is just casually swept over the head from a side parting, leaving the forehead bare for the trendy asymmetric look that is essential for today's contemporary chic!
No special product or styling is required for this simple, but flattering, look and the natural movement of the hair is full of fabulous curves and texture!
Do you love this summer style?