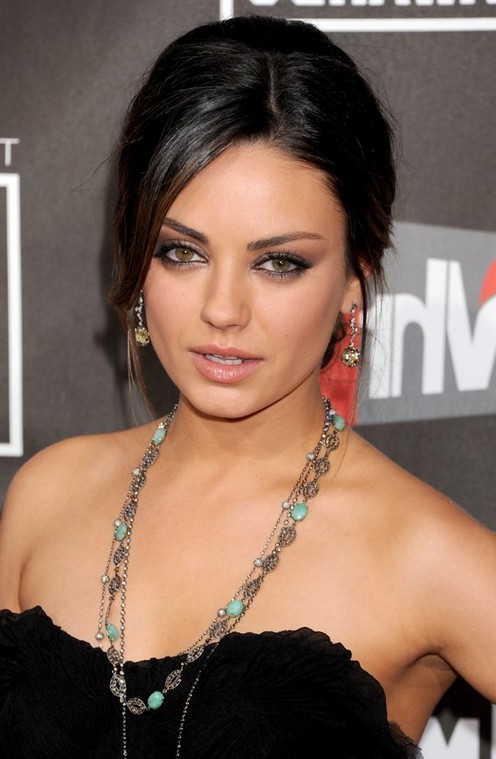 This trendy, smooth chignon keeps the focus firmly on Mila's lovely face, neck and shoulders!
The hair has been lightly back-combed to add volume, especially at the crown, giving a nicely rounded shape. The parting is slightly off-center, with a loose tress falling over one side of the face for a touch of trendy asymmetry. And this side-swept fringe has a subtle brown highlight, cleverly matching and accentuating Mila's eye colour!
At the other profile, the hair is smoothed back, half-covering the ear, with loose strands and tapered tips highlighted in edgy beige-blonde. This softens the line and creates a fantastic feathery look!
The finish is slightly messy, to keep it casual-contemporary and the amazing brown-black colour complements Mila's skin tone perfectly! Find more updos here.