Updated:
Robin Roberts Hairstyle: Short Haircut with Flipped Bangs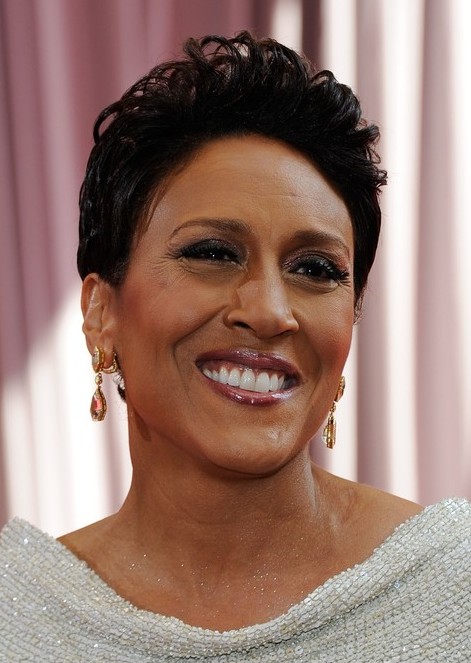 Some celebrities change their hair like us ordinary folks change our sneakers. Well, if it ain't broke, don't fix it! This must be one of Robin Roberts's philosophies because she has been wearing her hair in this short, becoming style for some time.
The style itself is simple, cut longer in the front with the sides tapered shorter and shorter. Rather than part the hair on one side or the other, Robin combs her hair back to blend into the skillfully cut layers. The result is a look worthy of the cameras that daily broadcast Robin's smiling face to households around the country.