Updated:
Kristen Stewart Long Red Wavy Hairstyle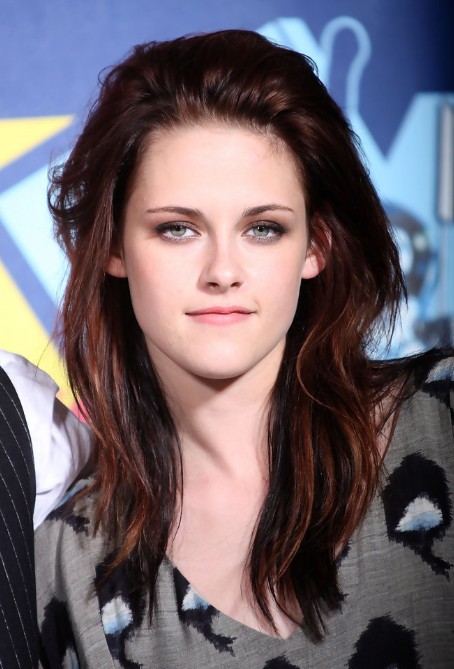 Kristen Stewart's auburn tones and highlights give her a sensuous look, with this long and wavy cut.
These red tones certainly accentuate her green eyes. Very subtle, long layers are added with some shorter lengths in the front to frame her face. The hair is sprayed with a heat protectant spray and blow dried using a round brush. The bangs are blow dried, with the round brush, up and away from her face and very roughly swept back and over to one side, as there is no distinctive part. The crown is backcombed slightly for additional volume and the hair is lightly sprayed with hairspray to hold into place.