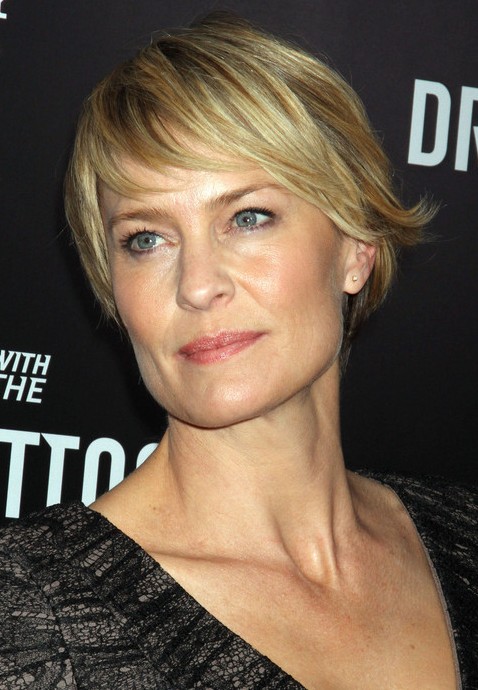 Sexy blonde hair styles for mature women over 40: the short layered razor cut.
Robin Wright Penn's layored razor cut looks great with a minimum of muss and fuss! Her hair has some longer layers to add a little pizzazz, such as the wisps that hang over her ears.
The color is manageable too, basic blond with some darker lowlights… nothing that needs to be redone every couple of weeks. Robin has an angular face shape, and this casually elegant style plays to the strong jawline and even eyebrows. Robin is looking great for a movie premiere. It will be hard to keep eyes on the screen and off of her great, easygoing hair. This is really a great simple easy daily Hairstyle for Moms!