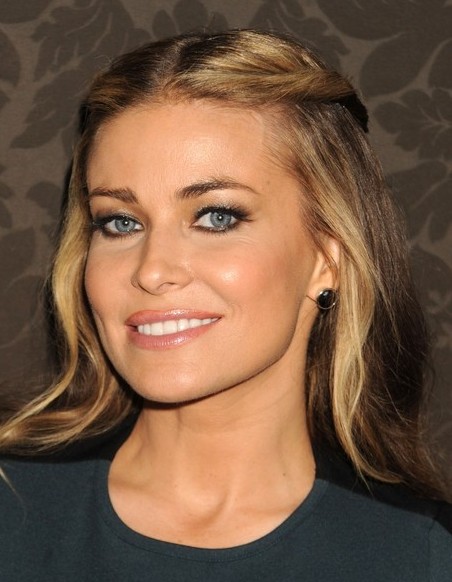 Looking for a romantic twisted curly hairstyle for long hair? Here is a good one from Carmen Electra, which is great for dating, parties etc.
At a launch party of Chinese Laundry by Kristin Cavallari, Carmen Electra is wearing her hair in a style that has the sophistication of an uptwist with the allure of long, blond curls. Carmen's hair is parted down the center and twisted back to the center on both sides. Both twists are gathered together and fastened down. The rest of her hair is left to hang loose.
Her hair is mostly straight at the roots, but becomes increasing wavier towards the ends. Carmen's hair hangs to past the small of her back and has sensation play of colors with both brunette and blond tones. Now here's a smoky style we'd love to recreate for the holidays! How pretty. Do you love this look?