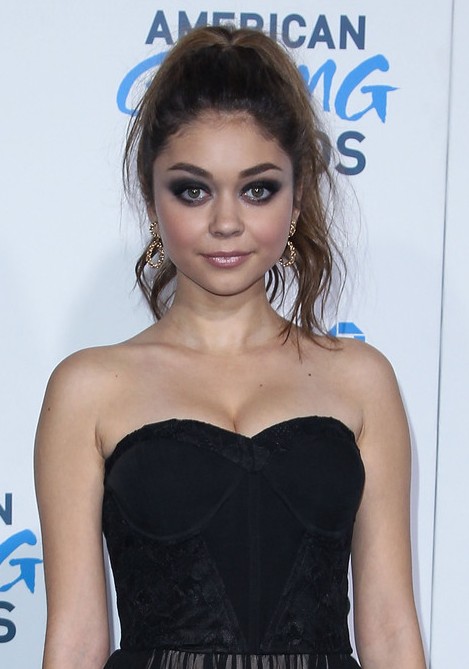 When you have huge sparkling hazel eyes like Modern Family actress Sarah Hyland, you want the world to see them! Sarah has wisely pulled her brunette locks up into a soft and dreamy ponytail that leaves her gorgeous eyes open for our adoring gaze.
Sarah's hair is quite long, so even when pulled into a high ponytail her naturally wavy tresses fall to brush the tips of her bared shoulders. Sarah has delicate twisted gold earrings, pink shimmering lip color, and dark, full arched eyebrows.
Sarah Hyland Smoky Eyes: Now THIS is how to do a smoky eye! Sarah brought the drama with this super-smudgy shadow, and she amped up the shimmer with frosty pink gloss.
What a beautiful look for the 2nd Annual American Giving Awards, a ceremony presented by Chase! If you wear long hair, why not try this relaxed ponytail this summer?