Updated:
Vanessa Hudgens Elegant Classic Bun Updo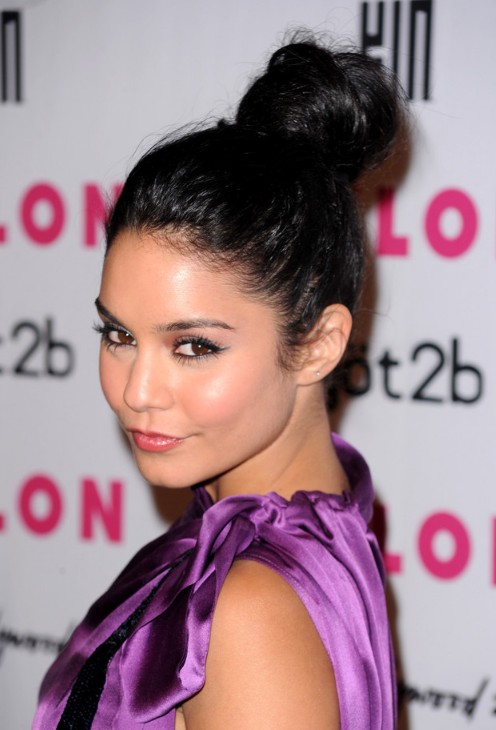 Ideal both for formal and casual smart looks, the classic bun style chosen by Vanessa Hudgens only help to further accentuate her beautiful and youthfully vibrant persona.
The classic bun has sometimes been referred to as the foolproof hairstyle for any occasion. It can be dressed up or dressed down depending on the needs for the occasion. Pretty hair ornaments and other hair accessories can easily be added to the classic bun for the fun or formal look. The diversity of this style is not compromised by the simplicity of the bun, but instead makes for a radiant and simple yet classic look.