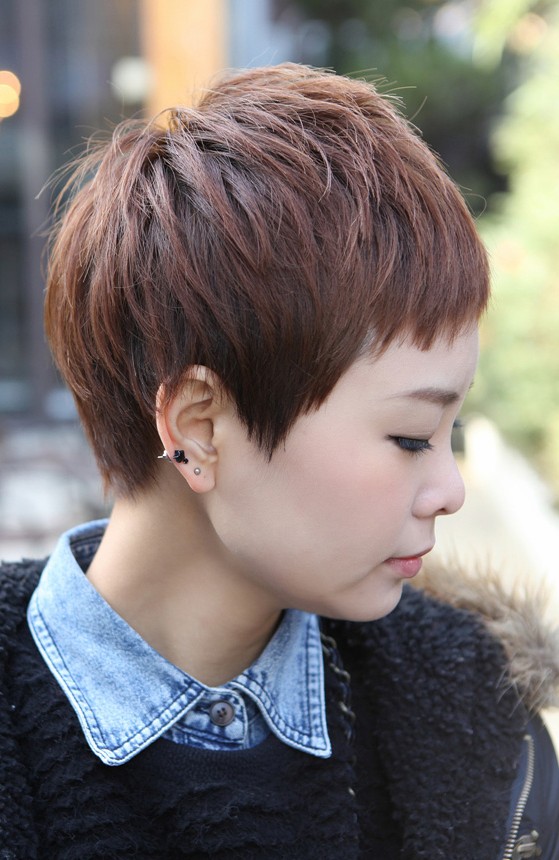 Latest short boyish pixie cut for women: Ka-Pow! This Rihanna-inspired pixie cut packs a powerful style punch! Rihanna's new pixie-cut has created a major trend for short, razored styles, meaning pixies will be ultra-trendy this year!
Feathered textures
The hair was razor-cut with heavily textured ends softening the lines perfectly. The full fringe is very short and lightly styled to one side, adding a pretty touch of asymmetry!
The sides were expertly graduated into medium-length points and then cut around the ears, with a higher layer skimming the tops. The back was cut into short layers tapered into the nape, highlighting the neck.
Styling
Around the crown the hair was lightly waxed and styled to produce individual, sliced definition of the layers and extra volume on top, forming a nicely rounded shape.
Face-shapes
This cut highlights the facial features beautifully, and is perfect for anyone with small features and an oval face. In addition, the pixie cut can easily be adjusted to suit round, heart-shaped and other face-shapes by adding more height, a longer, angled fringe or side volume.
So if you're looking for a super, new high-fashion haircut – why not get pixielated!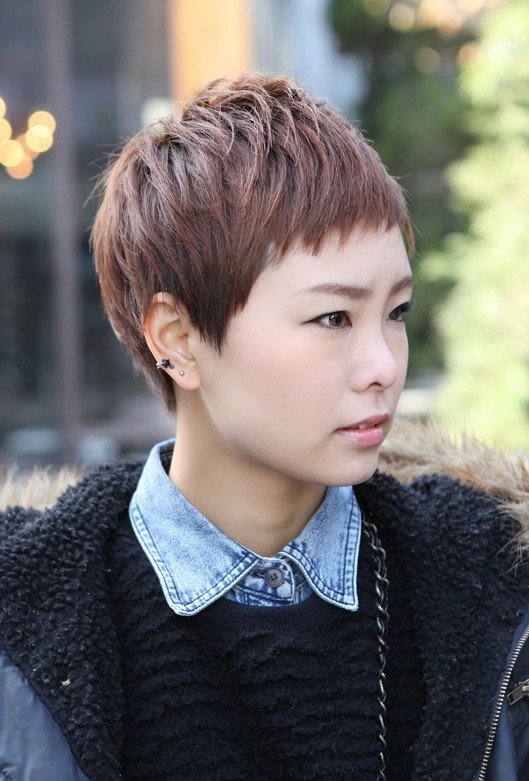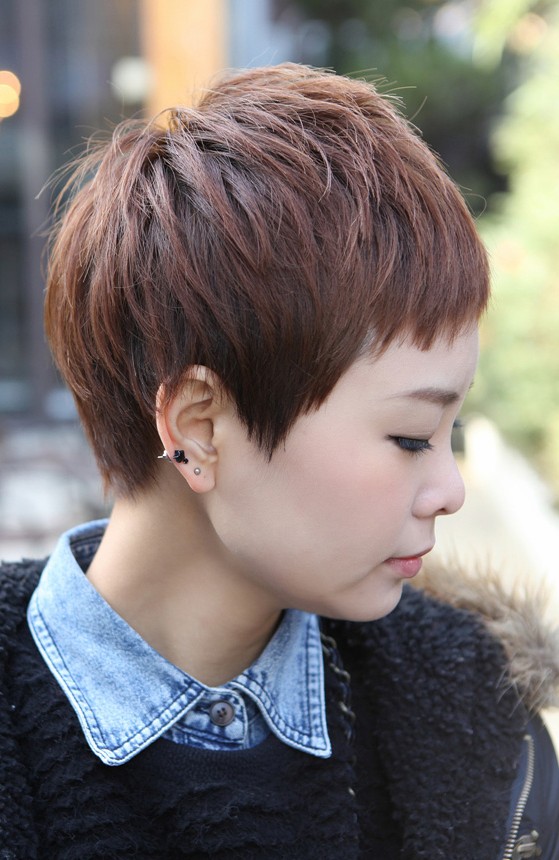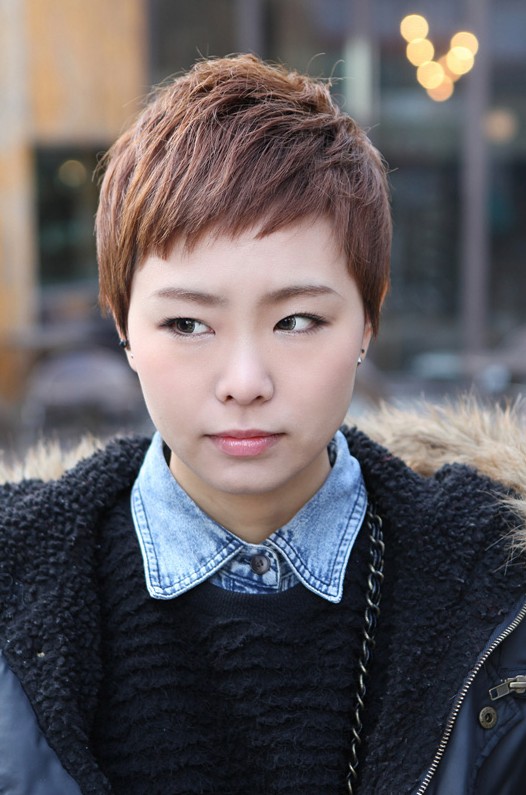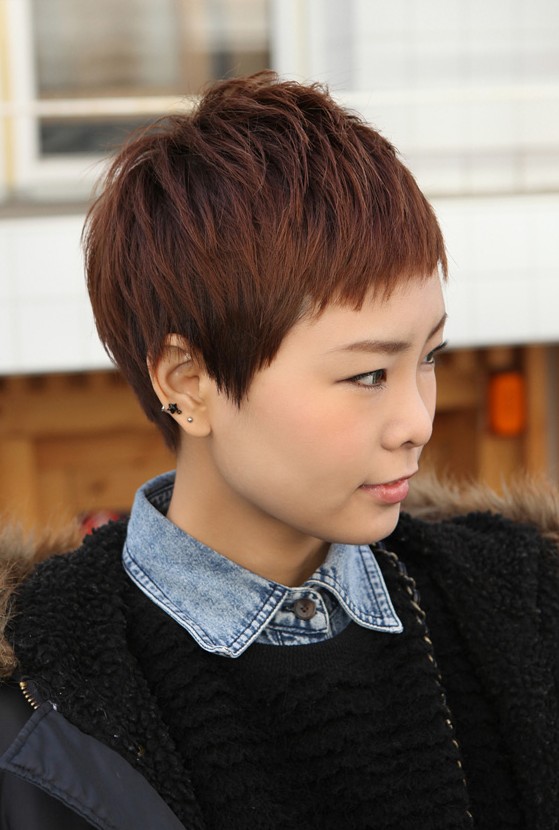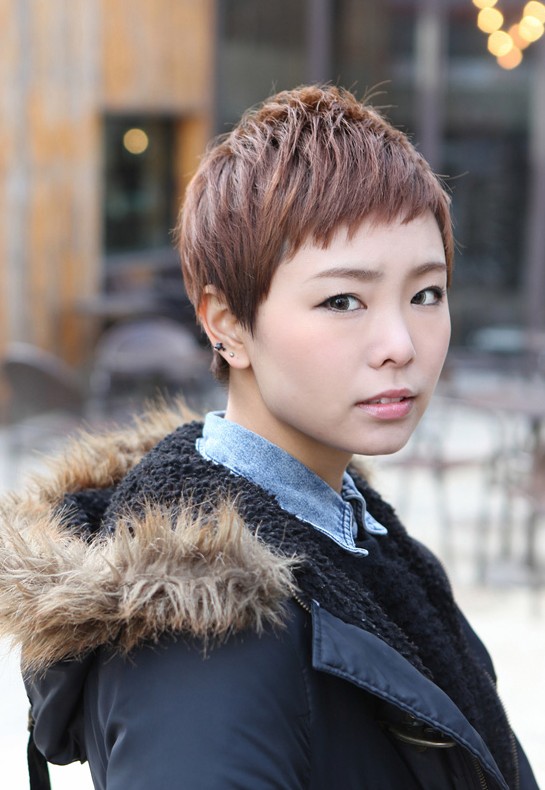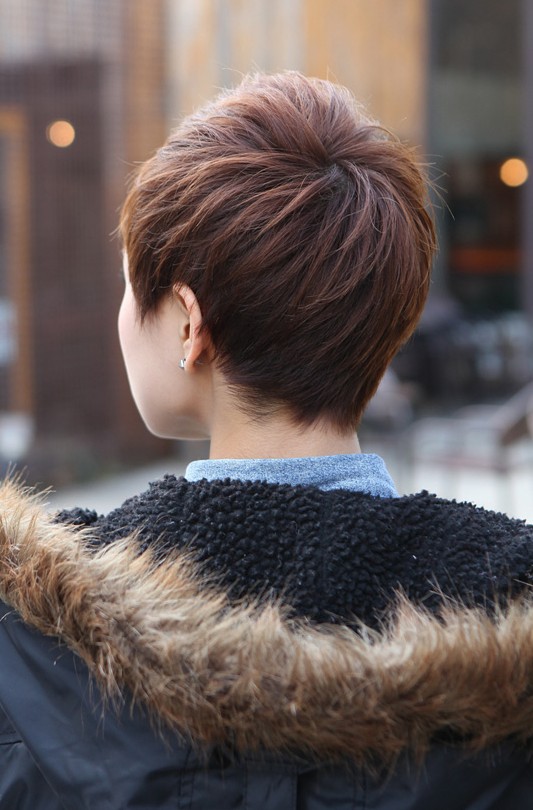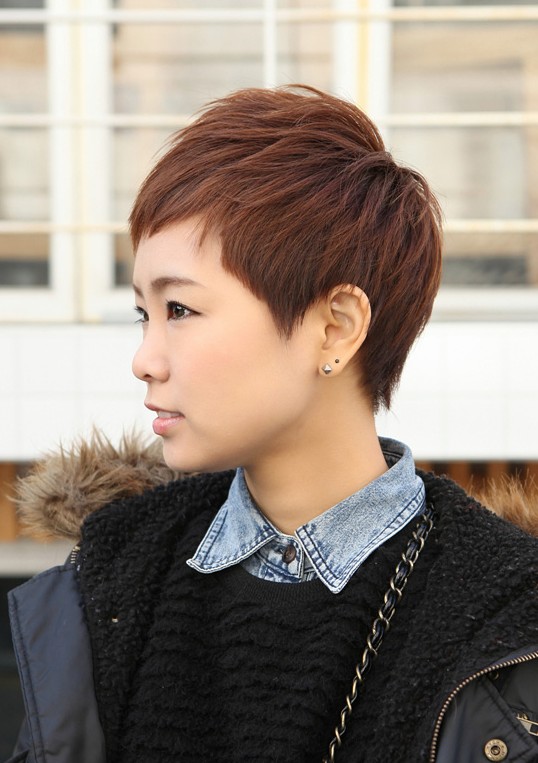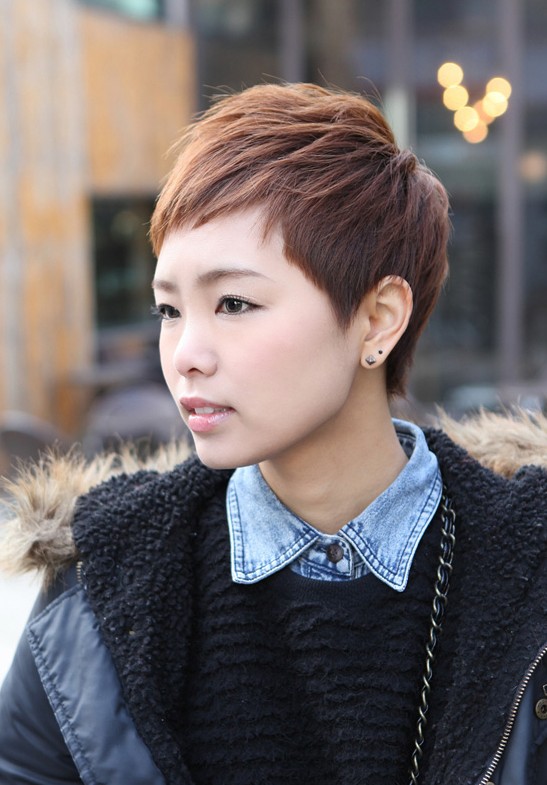 Find more trendy hairstyles for women on hairstylesweekly.com
image credit: tan popo hair