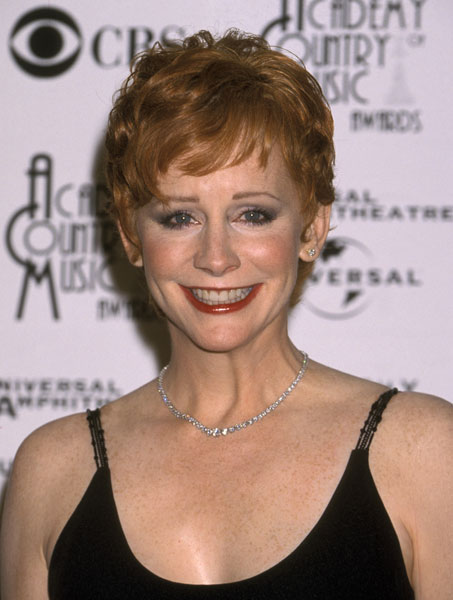 Short haircut for women age over 50- This fabulous short hairstyle suits Reba's oval face perfectly and is one more easy-to-style, but polished look to inspire us!
Reba's hair is cut into short layers with lightly textured ends adding pretty tapered tips to the feature fringe.  There's a short side parting on top above the trendy graduated fringe which is short and irregular creating a unique mix of textures.
To soften the line, the fringe becomes longer at the temples and accentuates Reba's pretty, blue eyes. For contemporary asymmetric styling, one side is tucked behind the ear and the soft finger waves around the head add movement, without too much volume.
Reba's glorious, natural copper colour is one of the most popular colour trends in Hollywood this season.  This long pixie cut is the perfect complement to Reba's dainty features and a flattering new look!