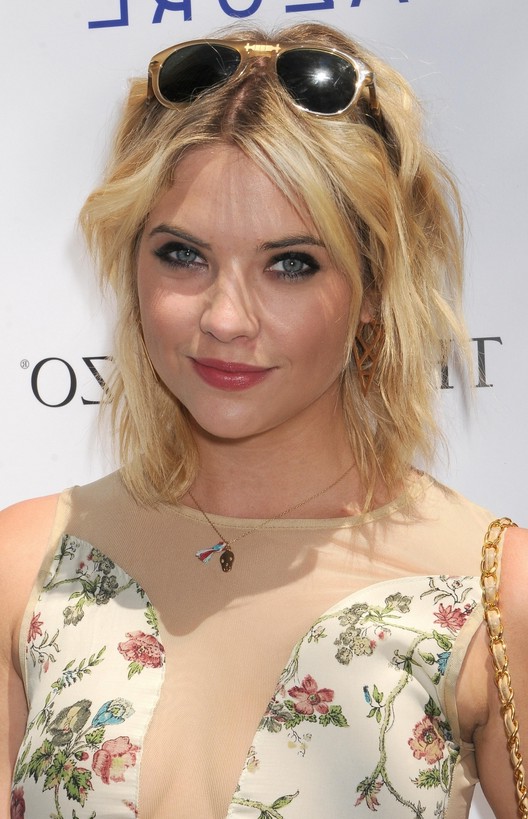 Celebrity summer hairstyles – Ashley Benson short messy haircut for women: Here's a super-trendy summer look, just waiting for you to try!
Best summer haircut for short hair: It's a great look if you are growing-out a shorter style, as well as a very popular makeover haircut and color to update long hair to a more flattering and fashionable length.
This layered short blonde hairstyle features the new center parting that's everywhere this season, but we're not ready to let go of the blonde hair with dark roots trend yet!
Ashley looks very summery in this photo. With tousled waves and choppy layers accessorized by a pair of fashionable sun-glasses, she looks as if she's just come from the beach, had a quick shower, towel-dried her hair and all ready for her red-carpet close-up! Do you love this look?