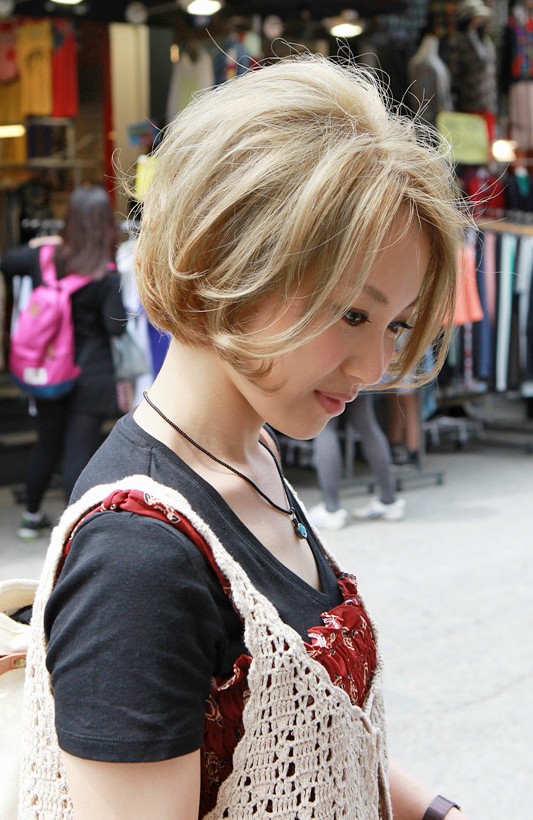 Best layered short Asian bob hairstyle for spring!
This is a fabulously trendy, retro 1960's style which uses the 'back-combing' method to produce lots of glamorous volume! A great back to school hairstyle for short hair.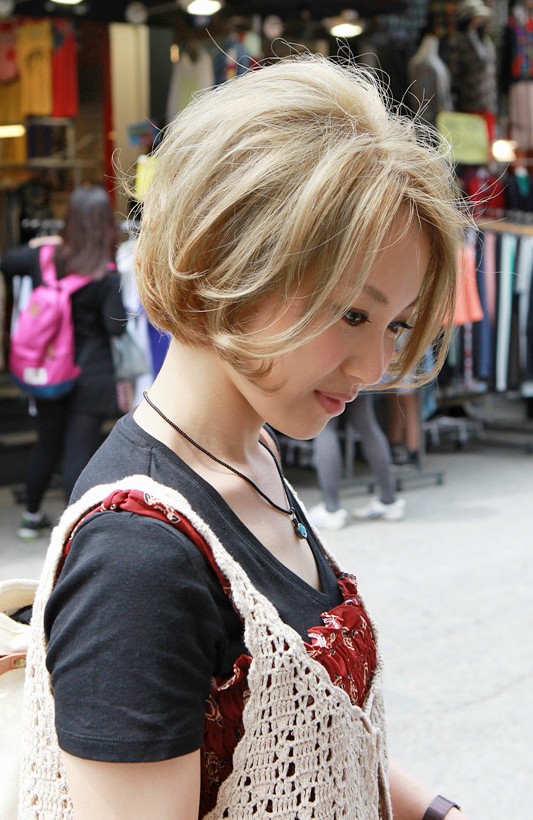 Contrasting movement
The basic haircut is an asymmetrical bob with the hair blunt-cut to a face-flattering length just below the jawline.  There is an off-centre parting and the front hair was blow-dried to curve back towards the ears, forming very attractive contrast with the rest which is curved forwards.
The hair was blow-dried with a large, round brush with the ends curled under at the nape and sides, leaving a pretty pin-curl which accentuates the mouth beautifully.
How to do 'back-combing'
Lift a wide section of the crown hair up to be vertical, comb it through once to get all the ends together.  Then with the comb inserted half-way up the section, move it down to the roots, remove and move it down again until you have made a little knot of hair just above the roots.
Repeat with a couple more sections at the back of the crown.  Then lightly brush the topmost layer, so it covers the backcombed sections and looks reasonably smooth.
And that's all there is to it!  This glamorous and sophisticated haircut is great for creating an unforgettable impression, wherever you go!