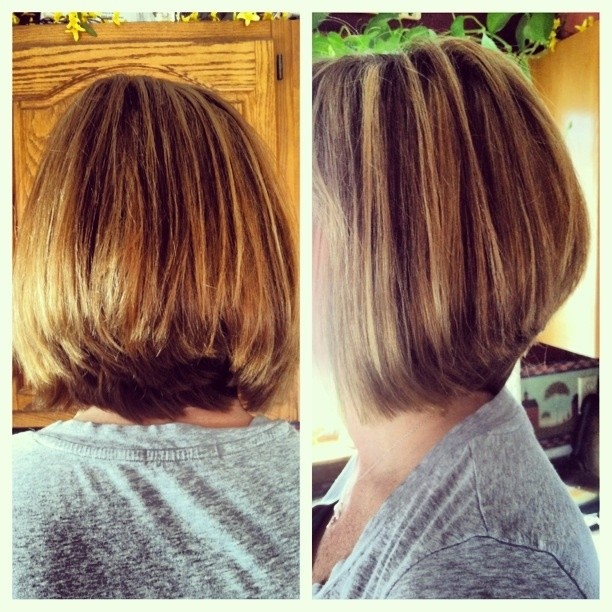 Simple easy daily hairstyle for women – the layered bob cut

If you like a simple cut with a natural look, try this medium-short hairstyle with long lengths and a lightly stacked back. The hair is layered at the ends to remove any bulkiness from thick or medium textured hair and coax it into a smooth inward curve around the main outline.
On an A-line short haircut, the stacking creates a focal point at the back in the 'bump' of volume above the nape, so washing and styling is kept to the minimum. And smooth layers make a great backdrop to some medium-golden blonde highlights that lift the whole look to add colour dimension and make your hair appear thicker.
Peeping out from the nape, the stacked section is a rich brown shade accentuating the texture and shape at the nape. The great thing about this easy daily haircut is that you can add loose curls or waves if you want a fancy look for a special event!