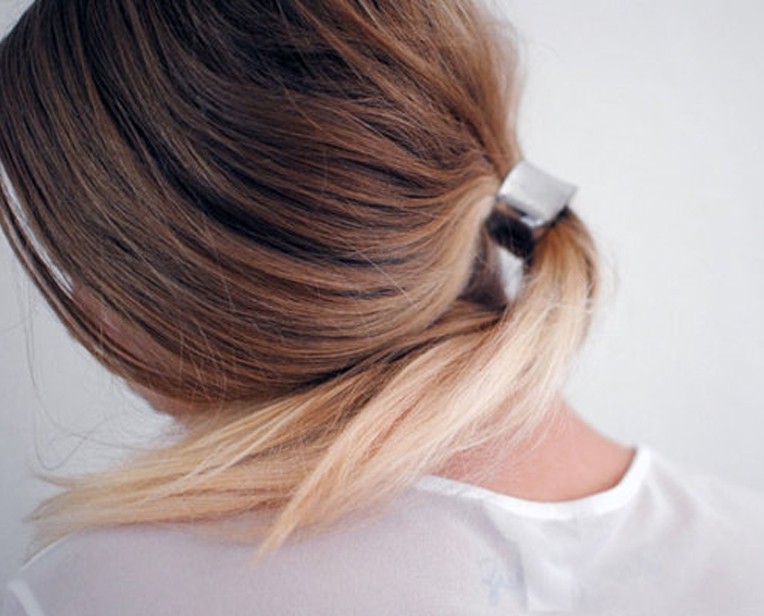 Elegant & Casual Dip-Dye Pony Tail – Pimp Your Pony With A Chic Hair Cuff
Dip-dyed hair is a really exciting 21st century trend and this casual style is a perfect example! It has an exciting contrast between the warm medium brown, with subtle golden highlights, around the head and the fabulous, unexpected pale-blonde pony-tail!
The hair is draped softly around the face and down over the ears and fastened with a pretty silver ring, in a fashionably low pony-tail just above the nape. The two gorgeous colours are merged gradually and seamlessly together, with no harsh lines, to accentuate the trendy, relaxed styling.
Dip-dying is a science and an art and the beautiful colour in this style shows how a talented colourist can blend together harmonising, but also contrasting shades perfectly!