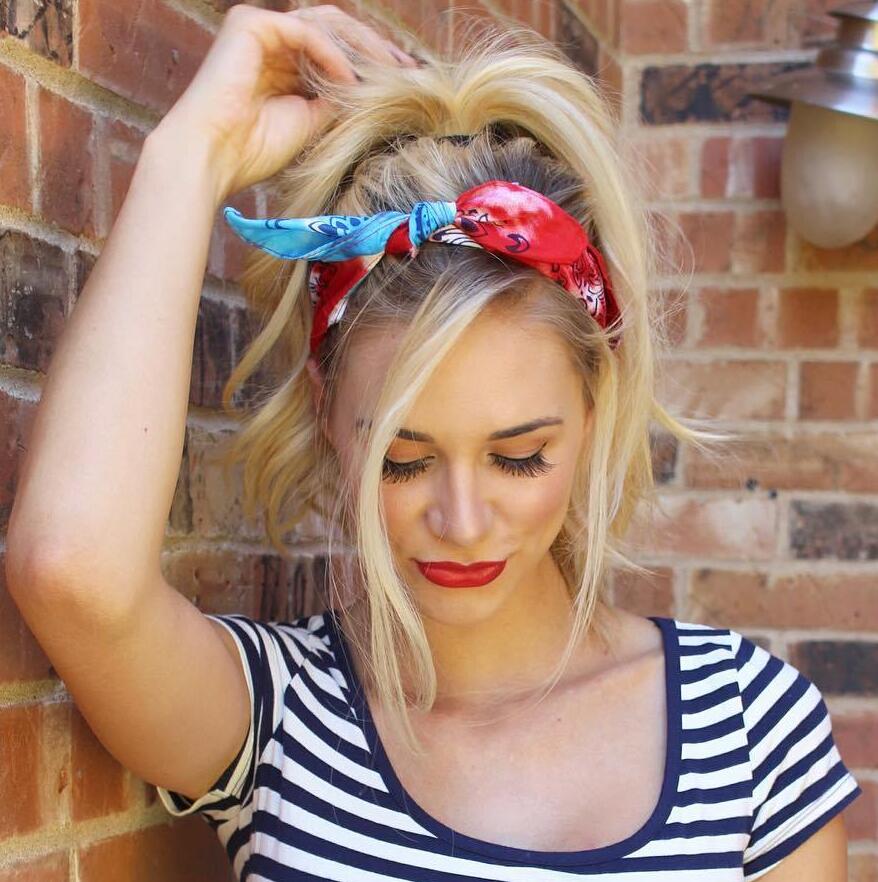 It's never too early to discuss spring in the winter time. Especially in the fashion world, where trends are always 2 seasons ahead! With that being said, it's also not too early to start preparing for serious spring style.
These Spring hair trends are bound to make you stand out in a bold and fresh way. After all, that is what spring is about – right?
1. Undone Updos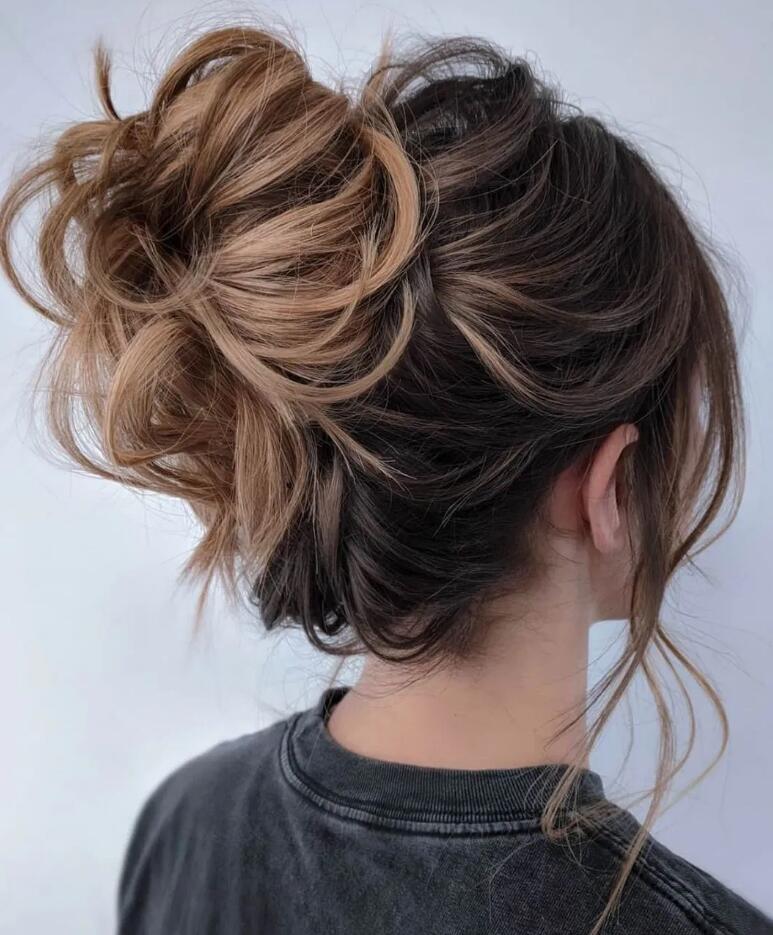 The messy updo is IN and we are loving it! It's a fresh twist on an otherwise formal style, making it seem more effortless and less contrived. Messy updos are great for every day wear: work, a trip to the mall, grabbing cocktails with friends, and even formal events – as seen on the red carpet! Designers and celebrities alike are going bananas over this trend and we can see why. The best part? It's an easy style that anyone can pull off!
2. Colorful Bandanas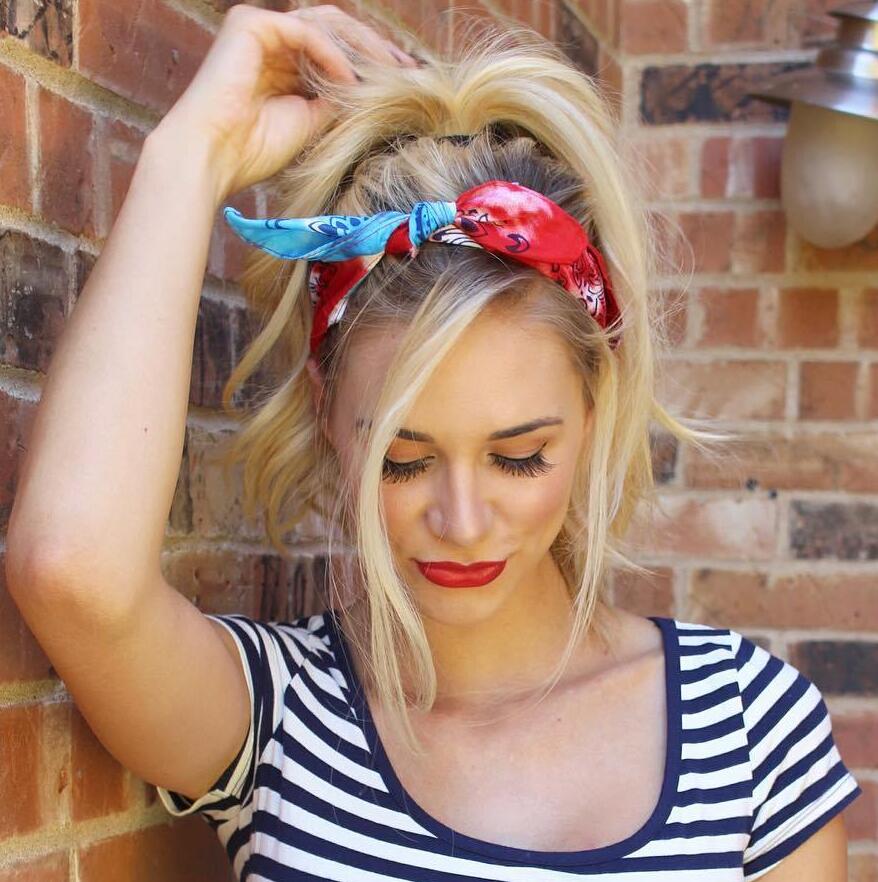 Nothing says "spring" like punches of vivid color. In this case, on a bandana! This trend is blowing up on the runway, and even on sidewalks (the runway for most of us!) across the globe. Think of it as the new statement necklace: put on your favorite jeans and a tee, and wrap a colorful cloth around your head to make this simple look pop. For the perfect spring style, seek out a floral bandana. For summer, stock up on vivid colors and patterned 'danas. This look is also perfect to pair with a messy updo!
3. Low pony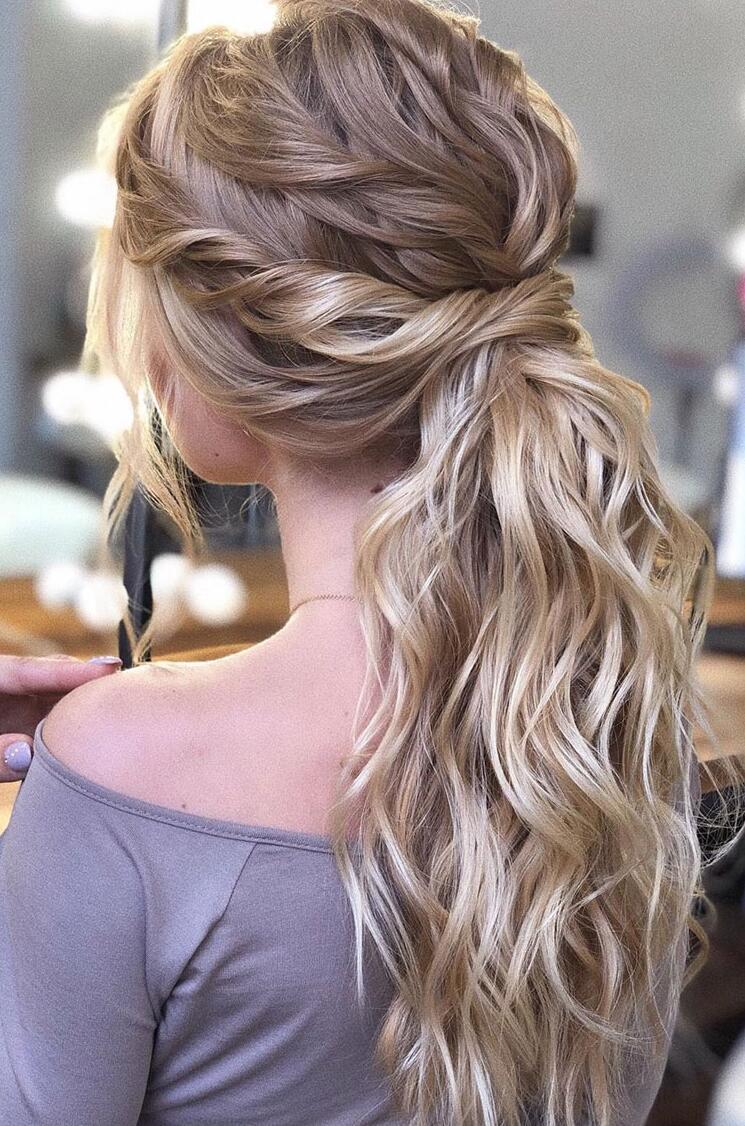 It's all about the nape of the neck this spring! The low-pony trend is popping up (or down?) all over the trendiest heads. A lot of the looks we're seeing have modern twists to amp up the simplicity of the style. For example: metal elastics, twisted side ponies, and throwing in some braids for good measure. Move over high 'tails, there's a new power pony in town!
4. Platinum Blonde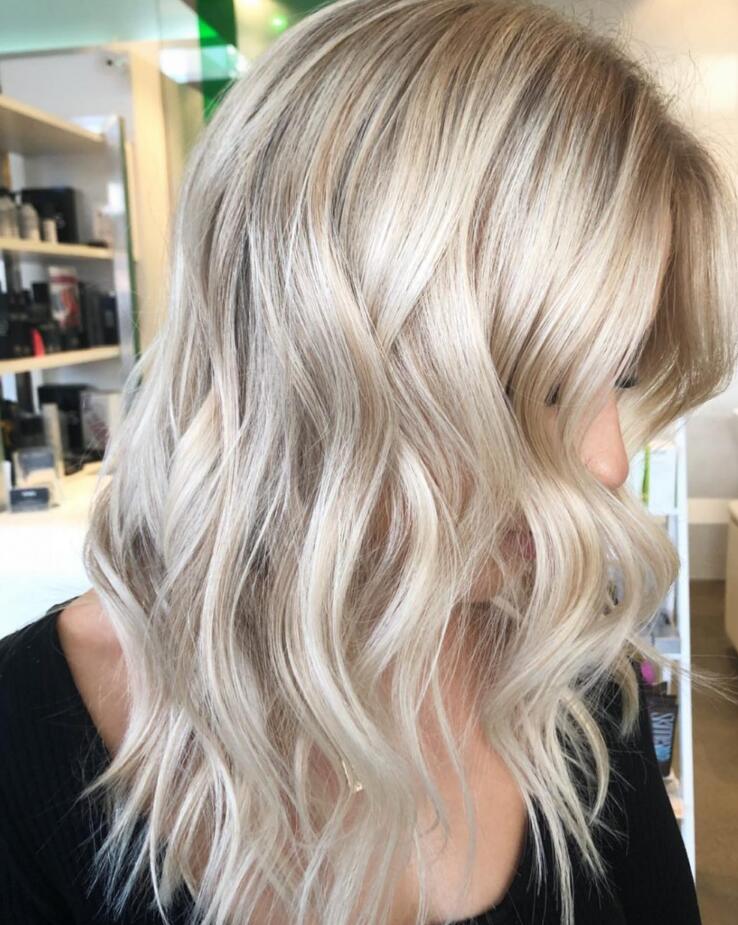 Take notes from Gwen Stefani on this toe-headed trend! Platinum blonde is ravaging stylish tresses this spring. Nothing says you're ready for warm weather like blonde, right? Going platinum is bound to make you stand out in a crowd, but to get there can be a risky process if done on your own. Be sure to schedule an appointment with your stylist for a safe transition. If you're bold enough to sport this surfer-chic style this spring, try pairing it with a healthy sun-kissed glow for stunning results! Need some motivation to take things to bleached levels? Check out "Platinum Blonde Life" by Gwen Stefani. I bet you go blonde after listening to it!
5. Intricate Braids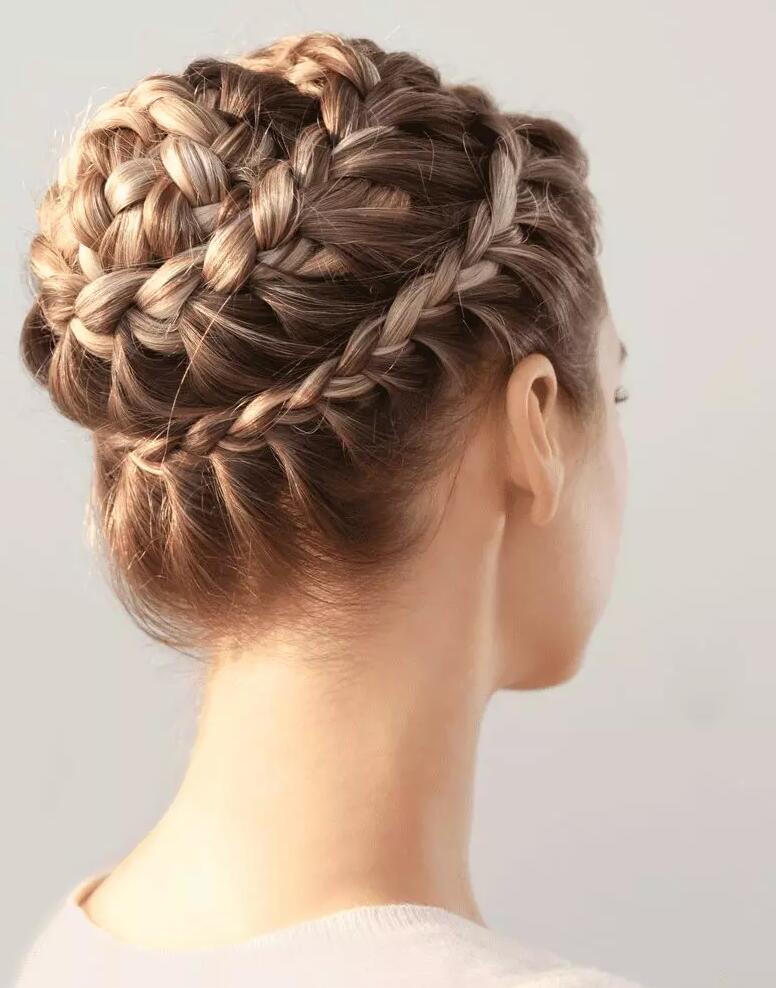 Braids are still claiming trend fame well into this year! Braids are the perfect style for warm weather to get your heavy locks off your neck and face. The incorporation of braids into updos are getting more creative, funky, and modern by the minute. For example, adding an elastic to the TOP of your braid along with the bottom can add a polished and symmetrical look. Also – adding braided strands to the popular low pony, and a braided chignon – as seen on the models above.
Spring is all about rebirth. Revive your lock look for added freshness this spring, and you're bound to stand out in the crowd!