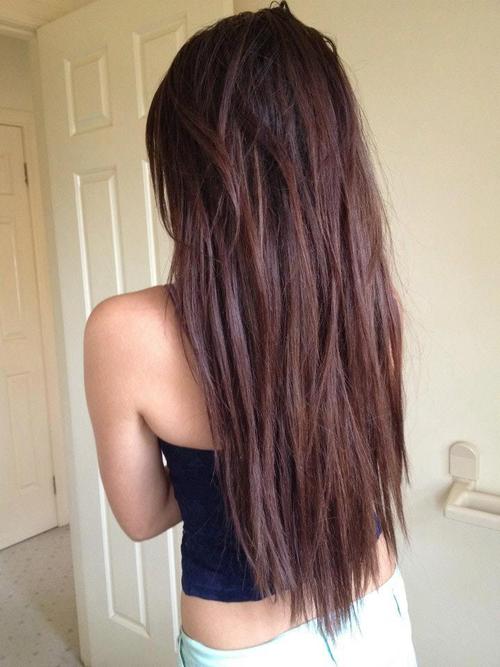 Hairstylesweekly.com presents one of the most popular hairstyle for girls with long hair today. This is an ultra-trendy look for anyone with long straight hair and it's low-maintenance, too! (Click the image to view larger image)
The hair is trimmed into long layers which are expertly cut into a short V-shape at the bottom of the hair. The ends of all the layers have been razored and carefully textured to make the lovely, long sweep of hair look fashionably choppy and messy.
The styling is kept casual with a touch of tousling on the upper layers to produce an authentic windswept and relaxed hair design.  The longer tresses are styled with a little 'putty' to separate them – adding another exciting layer of texture.
This fabulous hair design really adds life and movement to long hair through trendy texturing and contemporary styling! Do you love this sexy messy long chocolate brown locks?
Find more new trendy hairstyles for women here.