Updated:
Stylish Beachy Hairstyle for Summer – Paris Hilton Ponytail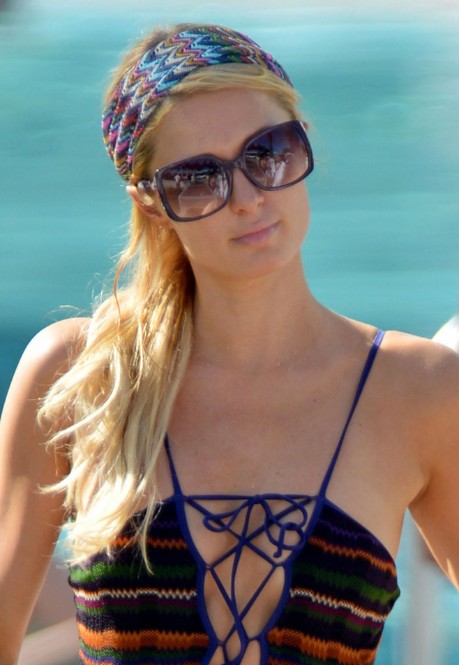 What better hair for the beach than a classic ponytail! Famous celeb Paris Hilton wears a headband that is blue, pink, white and many other colors to correspond with her multi-colored swimsuit with a daring split panel down the front held together with crisscrossing strands of blue cord.
Headbands are both attractive and functional for the beach because they can keep hair in place even if there is a little wind. Paris Hilton's wide band is an especially good choice because basically the wider the band, the more control you have as the band is holding down a greater area of hair.
Do you love this relaxed ponytail? Here are more different styles of ponytails