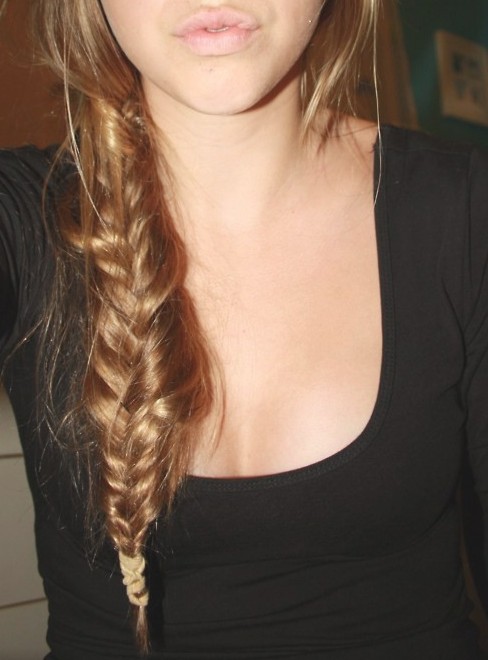 French braid, Dutch braid herringbone braids, English braids all are coming back in the fashion. If you are looking for a beautiful braided hair style for your first date or any casual occasion, here is a great hair style for you. This is a beautiful easy casual slightly messy fishtail braid for long hair, if you wear long hair, you can try this.
The fishtail braid hair style, also known as a herringbone braid, this is a very stunning braid hair style that is suitable for medium to long hair, a lot people love these kind of casual braided hairstyles.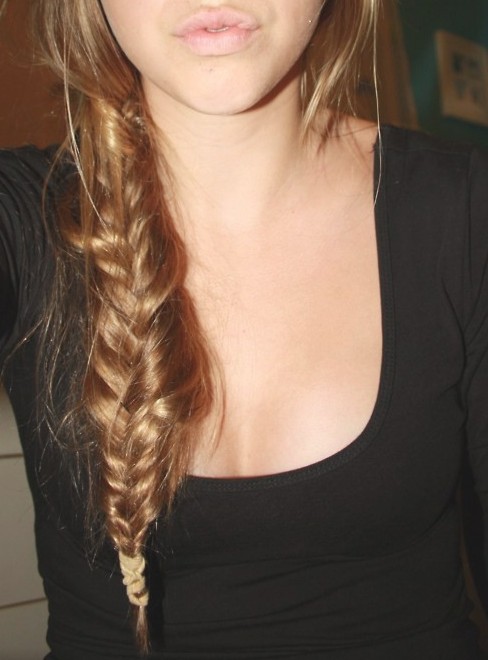 A very stylish herring bone braid: the fishtail braid hair style is similar to the French braid and it looks stunning and elegant.
If you are tired of regular long braid hair styles, why not try this messy fishtail braid hair style this time? This is really a great braid hair style that you can create at home! Need fishtail braid tutorials? You can find a lot guide on youtube.com, also you can find a video guide bellow. Enjoy ;)
Oh, you can find more braided hair styles on our site: hairstylesweekly.com, just search use the search form or check it out here.