Updated:
Stylish Retro Hairstyle with Blunt Bangs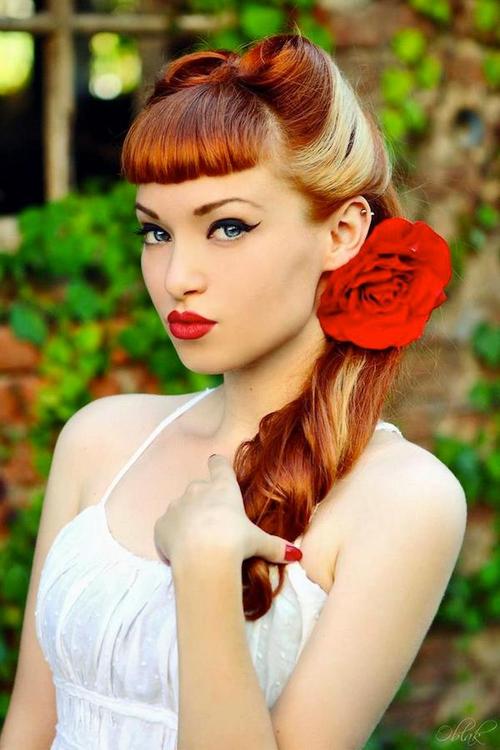 Bold color panels transform this retro look into dramatic style.
To recreate it yourself, apply a mousse or gel to wet hair. Separate your bangs and blow dry flat to the scalp with a paddle brush turning under the ends. With the same brush, dry the sides directing them up towards the crown. Blow dry the back with a med/large round brush ensuring smoothness and body. When dry, with a small curling iron, curl ends of bangs under. With a large iron, take 1″sections curl sides towards back of head and the back down. Brush hair, separate sides from the back and smooth down the back and bangs. One side at a time, direct hair up and back towards crown. Starting at ends roll down towards scalp and pin roll in place with both sides meeting at the center. Spray and accessorize as desired.