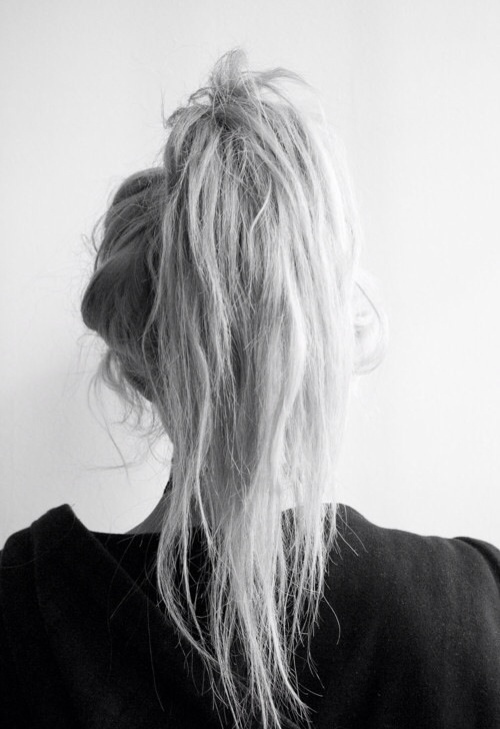 Classic loose high ponytail for women
This hair design is perfect to wear with the latest grunge fashion clothes currently storming the fashion shows of the world!
Grunge is one step further than the 'messy' look and is intended to create dull-looking hair and an unkempt look which is the opposite of healthy-looking, well-styled hair. This ultra-trendy style has long, layered hair with strongly textured ends to create untidy, wispy ends.
The hair is bleached to a white-blonde shade creating an over-processed, harsh texture in the hair. Then without brushing, the hair is simply swept up from the front and sides and secured with an elastic band on the crown.
The loose styling creates attractive volume at the sides and leaves untidy wisps which soften the silhouette. The grungy pony tail also creates flattering height at the crown, but overall it is intended to be 'anti-glamorous' urban 'grunge'!