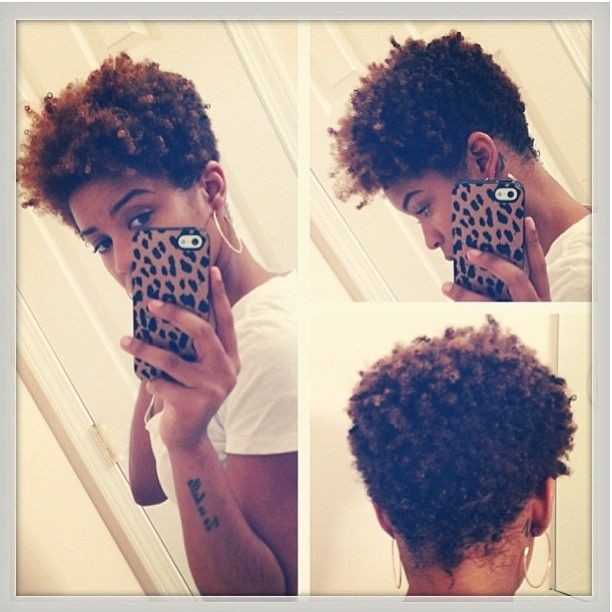 Styling and maintaining afro hair can be so tedious and time-consuming. So it's time to put down all those hair straighteners, relaxers and other products and go for a natural look. It'll save you tons of time that you can spend doing other things. It's so easy and care free that you just want it.
The hero of course is the natural afro that doesn't need much to look great. The top is kept high up and short at the back and sides. It looks the best with your natural hair color but you could always highlight the tips for extra sassiness.
And short hair is number one for girls just want to have those extra zzzz's in the morning. Why sacrifice precious sleep just to do your hair. So break out of that hairstyling prison.
And with this hairstyle, you've either got the 'fro or you don't.So if you've got it flaunt it.