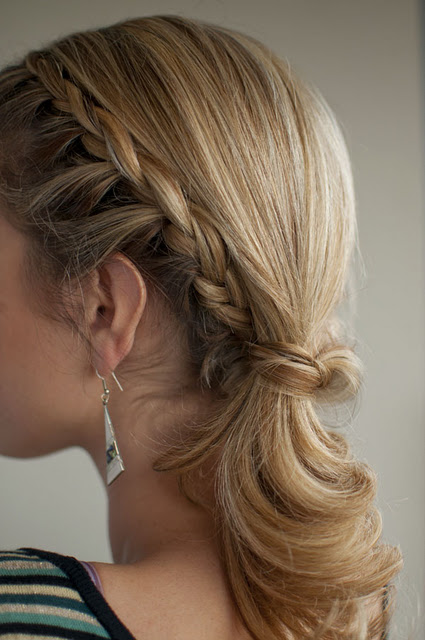 Loose side ponytail hairstyle with braid for summer
For a casual, but elegant ponytail hairstyle that's completely contemporary – take a look at this fantastic side-swept braided ponytail!
From an asymmetrical parting, one side of the hair is braided into a cute multi-highlighted French plait that reveals the dark lowlights at the roots, for a touch of trendy edge! The other side is gently brushed off the face, giving a contrasting profile and lots of fabulous movement emphasised by the beautifully varied highlighting.
At the back, the hair is loosely styled over to one side, with a low sweep lazily brushing the nape, and secured with a strand of hair wound around the fastener adding a touch of sophistication. The pretty finishing touch is the large, loose curls in the gorgeous ponytail adding volume and lots of youthful style!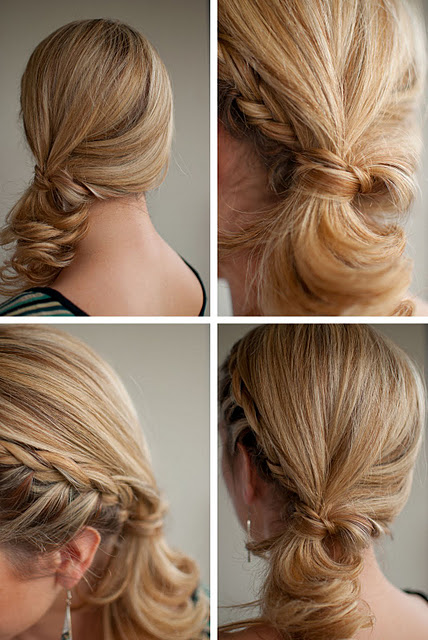 Do you want to know how to style this beautiful braided side ponytail? Check it out here.