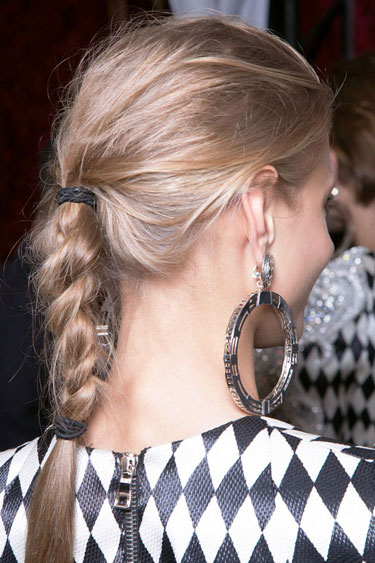 Balmain hoop earrings & casual braid for Spring
This casual hair style is very popular with 'off-duty' fashion models and always projects a confident, stylish image!
To achieve this trendy look, the hair is swept back from the face and sides with the hands, to form a glossy single braid starting just above the hairline.  The braid is secured to leave a few inches of straight hair at the end.
The choice of black elastic-covered bands to secure the braid adds to the relaxed chic look, and the hair is lightly tousled to produce a pretty halo of wisps that catch the light around the silhouette.
The hair looks fashionably casual and under-styled, but not too messy!