Updated:
Long Braided Black Hairstyle for Women – Katy Perry Hair Style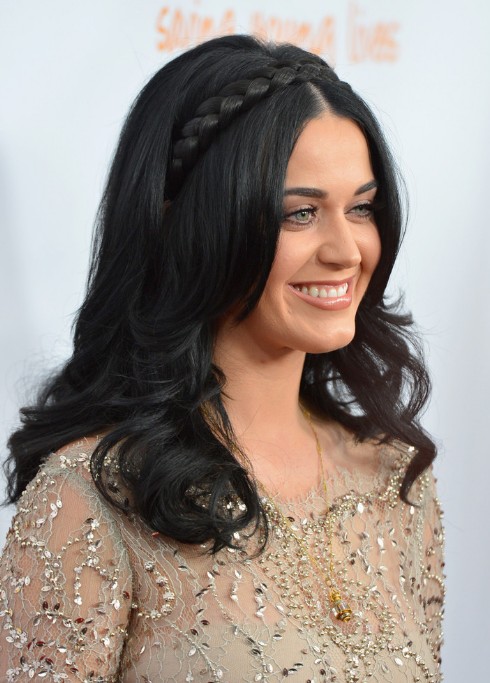 Looking at singer Katy Perry's long dark tresses is like gazing into the unfathomable depths of an infinitely deep well.
Katy's enviable hair, brows, and lashes are all an inky jet black shade.  Well, no well worth its weight is complete without a rope to draw up its refreshing waters.  In keeping with the metaphor, Katy has a shiny braid that crosses from right to left just behind a center part.  To add a little illumination to the night, Katy is wearing a long dress of champagne color with tiny silver oblong sequins that shine out like stars at midnight.