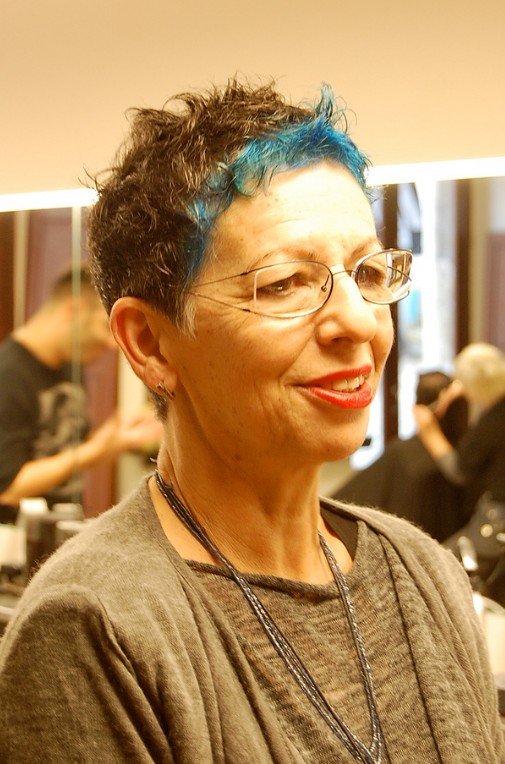 Trendy Short Curly Hairstyle for Older Women
Mature ladies tend to favour simpler haircuts, but short and easy-care never means boring in the talented hands of Sabine!
This trend-setting razor-cut is closely cropped at the back, blending beautifully into the expertly textured longer layers on top, ending in a short, off the face fringe.
Fresh feminine . . . & flirty!
The light, fresh and feminine tousled top is carefully graduated around the ears, with trendy sharp points reaching halfway down the ear on each side.  This keeps the focus on the upper face, where clever Sabine has added an adorable and surprising band of flirty blue colour!
Sabine has perfectly understood that many of us still have a mischievous pixie spirit inside and this trendy and innovative style is a true Master Class in how to add a youthful – and playful – dimension to women of any age!
Photos: wip-hairport