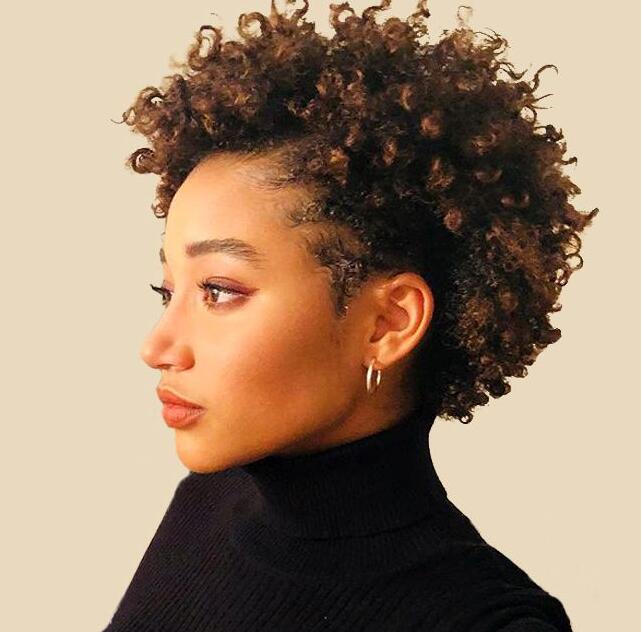 Natural hair sometimes gets a bad rap for being difficult to care for, but I've learned that it doesn't have to be a pain in the neck. Try these 5 coil friendly tips and you'll be on your way to stress free natural hair care.
1. Accept your natural hair texture and curl pattern
Nothing will make you want to tear your natural hair out faster than chasing a "perfect curl" that's unattainable for your curl type. I have the biggest hair crush on Tracee Ellis Ross, but my curl pattern is much tighter than hers. Therefore, my hair doesn't do what hers does. I can use the same products and styling techniques that she uses, but I'm not going to get same results, period. Learning to work the texture you have is half the battle with natural hair care.
2. Get a great haircut (or at least a trim)
The day I got a haircut, my relationship with my kinks changed for the better. My tapered pixie cut allows me to quickly fluff my hair into place and go.  God bless women who manipulate their natural hair into a camera ready style every morning, but I just don't want to trade sleep time for prep time.
Even a few layers or at the very least a good trim can help conquer natural hair stress and take some of the guesswork out of how your curls will fall.
3. Stick with what works
Are you complicating your hair routine in the quest for the ideal curl? Do you feel compelled to try every new natural hair product that lands on the shelf? If both answers are "Yes", then perhaps it's time to streamline.
It's been my experience that when it comes to natural hair, less is more. Figure out a basic hair care regimen, play with a few curl loving products and add on from there. Keeping it simple also allows you to honestly assess which individual components may need further tweaking (or not).
4. But don't be afraid to experiment
On the other hand, if you find that certain products aren't to your liking by all means experiment to find out what your hair needs. Subscription box services like CurlBox, CurlKit and Onyx let you feed your inner product junkie and try natural hair care products without breaking the bank.
5. Research
Thanks to Youtube, Pinterest, Instagram and natural hair blogs there's a wealth of information out there to assist us natural wonders in figuring out what to do with our hair. Check out our blog for natural hair posts or seek out a knowledgeable naturalista with a similar hair type (YouTuber/Blogger Naptural85 is a favorite of mine).  As with any type of advice, use your best judgement and don't feel pressured to follow everything to the letter. Think about what makes the most sense for your hair.