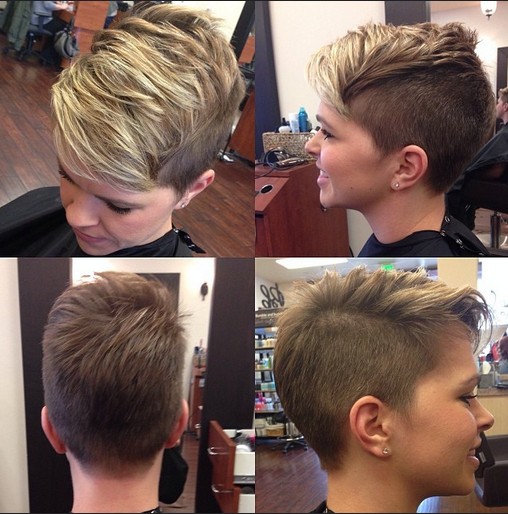 This hairstyle is an inspired twist on the classic and amazing "mohawk" where the side strips are usually completely shaven. The side strips are shaven very close to the scalp and the middle strip has been taken into side bangs. The bangs are higher than normal and preferred for those with a normal sized forehead.
It is a chic hairstyle that is being trended by many of Hollywood's finest. Artists like PINK!, Miley Cyrus, Hayden Panettiere and Vanessa Hudgens have all been seen sporting this stunning and  amazing punk hairstyle.
The use of the two contrasting colors between the side strips and the middle strip accentuates and highlights the "mohawk" nature of the hairstyle. This hairstyle is suited for all hair color types. It is preferred for those with medium or thin types of hair. Whether you've got a square, round or oval face shape,this hairstyle will accentuate your cheekbones and eyes.