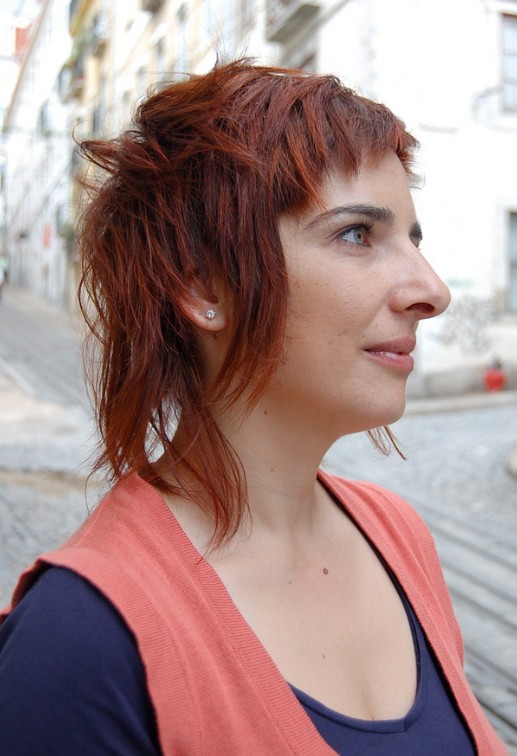 Trendy redhead: Showing Sabine's absolute mastery over 21st century hair design, this shaggy haircut cleverly combines short and longer lengths in a unique and attractive Boho casual style.
Back Impact!
The back was razor layered with expertly textured and feathered longer ends on either side of the nape. And then Wow! – a centre section of the back was cut shorter and graduated into the nape creating a fabulous focal point!
The shorter layers around the crown were lightly waxed and styled in an up-flick to produce a perfectly balanced side profile.
Asymmetric fringe
The fringe is combed forward from the crown and styled into a casual, angled fringe to one side with a cute short section of fringe on the other.
Short/Long Sides
The sides have beautifully-cut sliced layers which taper away to soft, wispy ends. And the hair over the ears is cut in a straight-edged layer to about half-way down, creating another focal point at the ear lobes where earrings can be prettily displayed!
In eye-catching, rich dark copper this unique and trendy style is a real show-stopper – from all points of view!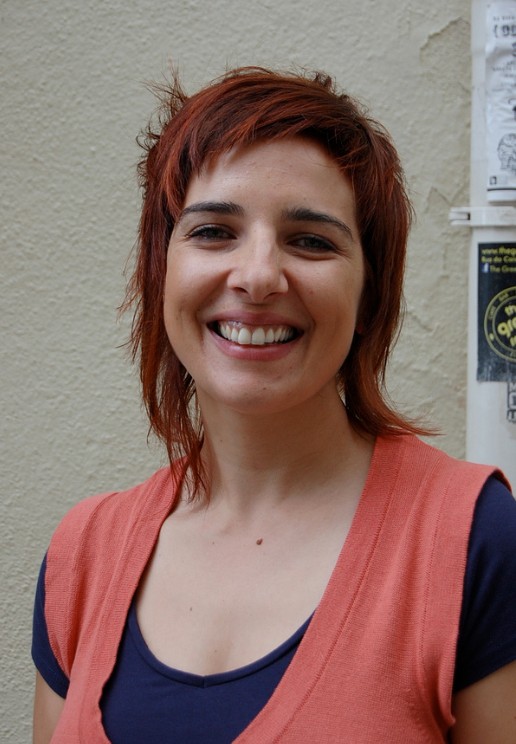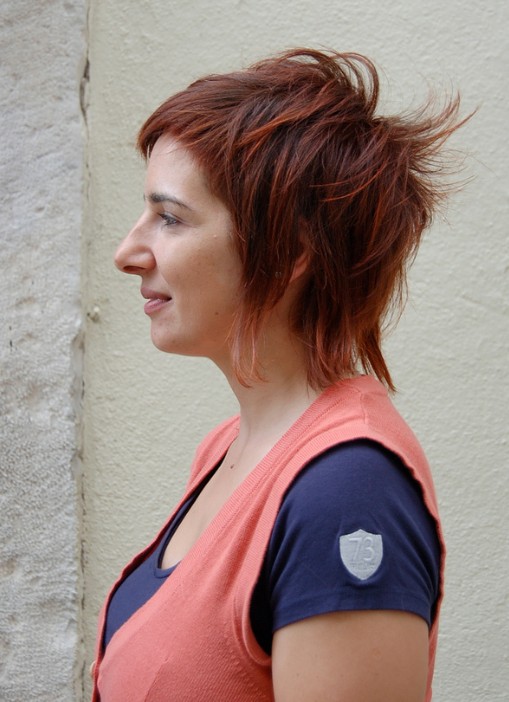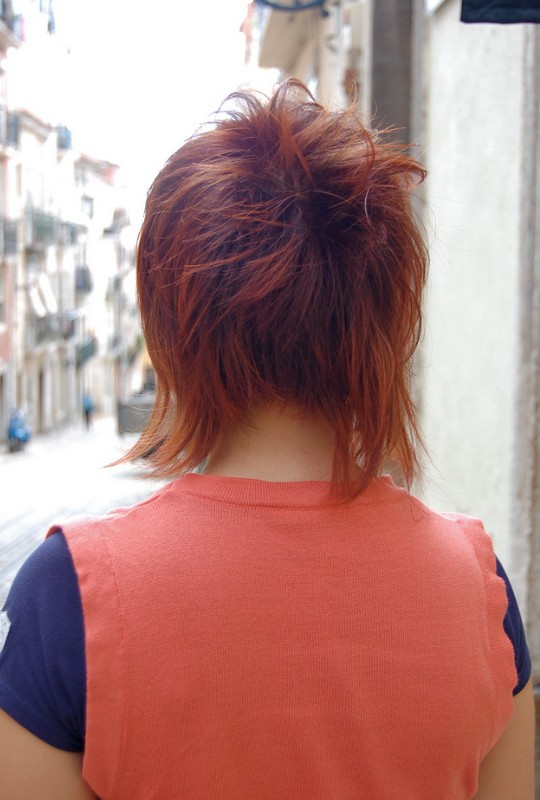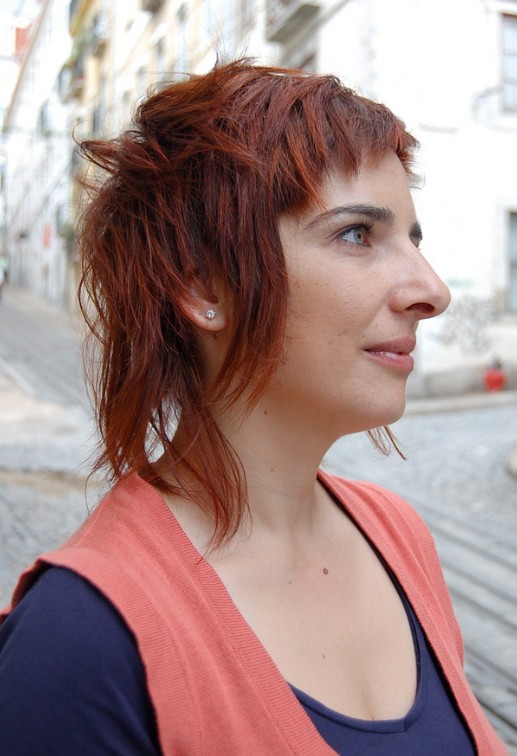 Read more about hairstyles for 2013 here.