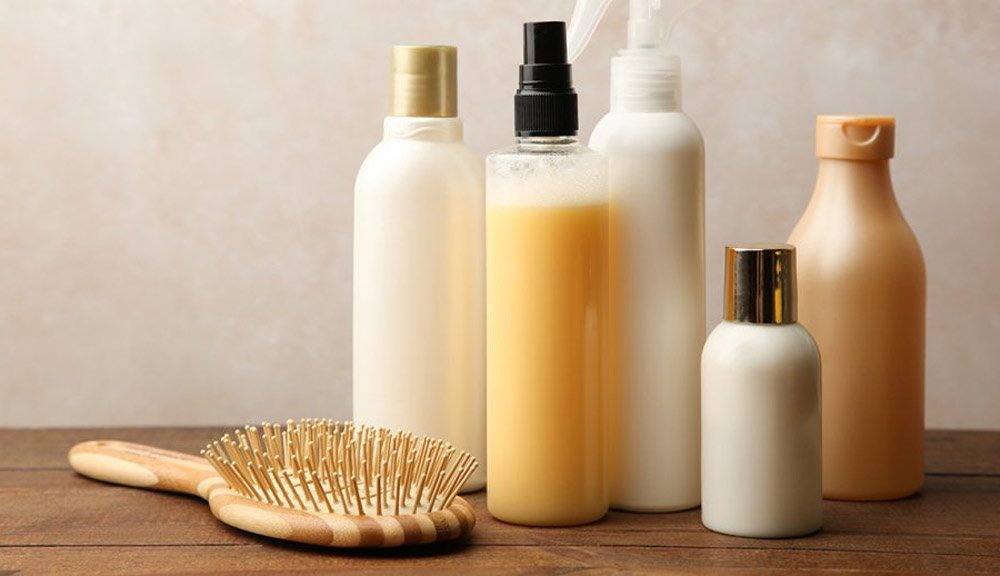 Healthy hair is always in. Whether you've got short, medium or long tresses it's important to do a little prep work before your head hits the pillow! Okay, it may be tempting to plop into bed, hairdo still intact, but for gorgeous locks day after day, you'll need to do a little bit more.
You probably have your morning routine down pat. Get up, shower, brush and style your hair…. sound about right? Well, it's time to perfect your nightly to-do list. Here is your ultimate bedtime hair care routine.
---
Task #1: Prepare Your Bed For Healthy Hair
Before you do anything else, make sure that your bed is ready to give you gorgeous hair. That's right – there's more to taking care of your hair than just brushing and using products. Ask yourself: what kind of pillowcases are you sleeping on each night? They're most likely cotton. If they are, take a quick trip to the store and pick up a silk pillowcase instead. They are much gentler on your hair. "Silk pillowcases are great because the fibers in silk allow your hair to gently glide over the fabric, as opposed to man-made cotton fibers that will rub at the cuticle of the hair," says stylist Teddi Bickers.
If you are the type of person who tosses and turns during the night, this can lead to hair damage. Yes, you could actually be damaging your hair without even realizing it. Silk pillowcases have been found to prevent knots and tangles. The silky texture allows your hair to slip and slide along the pillow rather than rub against the material. That means less knots and frizz.
---
Task #2: Brush Through To Remove Tangles
Brushing your hair before bed is an absolute must. It's the quickest and easiest way to take care of your hair. Even if it's late and you're totally exhausted, never ever go to bed without brushing your hair. It can lead to serious tangles.
Start by grabbing a detangling spray, such as AG Hair Conditioning Mist Detangling Spray, and your Wet Brush. Spray the product liberally through your hair, focusing on any problem areas. You don't need to brush your hair 100 times, like Marcia Brady. Just make sure it is smooth and all tangles have been removed.
---
Task #3: Apply Products For Healthy Nighttime Hair
Every girl needs a few good products. Whatever you apply will work all night long to leave your hair feeling silky, smooth and strong. What you need will depend on your hair type and length, but there is one basic rule to keep in mind: add moisture back into your hair.
If you have medium to long hair, apply an oil like AG Hair The Oil to the ends before bed. Since the ends of your hair tend to get drier, the oil will keep your hair hydrated and looking great.
Any hair length can benefit from using a leave in hair conditioner. We're fans of Kenra Daily Provision Leave-In Conditioner. Spray it through the length and brush through. This will make your hair less likely to break or become damaged over night. For seriously dry hair, you may also want to try an overnight hair mask once every week or so.
---
Task #4: Final Tips To Finish Strong
You're almost ready to hit the hay! Before you do it's time to take the final steps of your hair care routine. If you hate leaving your hair down at night, pull it into a loose ponytail. You can keep your hair out of the way without causing damage from too-tight hair ties. Try using a soft scrunchy or a bandana to keep your hair up and out of the way.
Another idea is to wrap your hair with a silk or satin scarf. This is great because it protects your hair all night long. It's also a fantastic solution if you don't happen to have a silk pillowcase lying around. Whether you have short, medium or long hair, a silk scarf will keep your tresses safe, protected, and healthy.
Ready to become your very own sleeping beauty? Then it's time to put a little extra thought into your hair care. By following this bedtime routine, you can expect beautiful, shiny, and lustrous hair day after day.
And here is your daily hair care checklist from luvlylonglocks.com