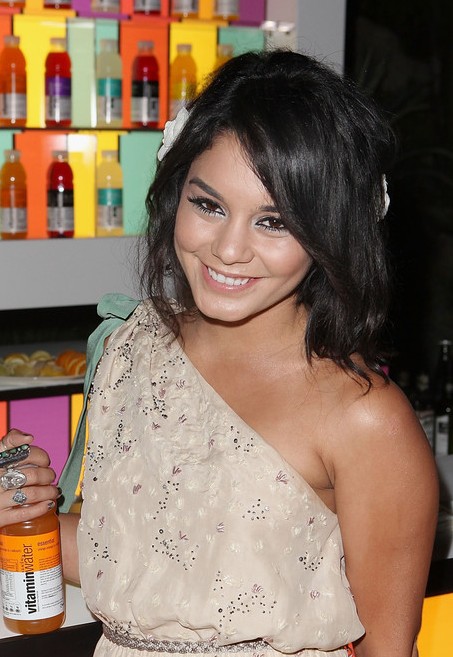 Vanessa Hudgens Beautiful Messy Updo for Prom
With graceful, whimsical curly black tendrils framing her young and fresh face, Vanessa Hudgens looks ready to break hearts everywhere, this is a perfect hair style for prom!
This casually loose updo style is easily achieved with a few simple hair pins strategically placed. The addition of a hair ornament may help to enhance and complete the romantic look. Using curling irons to achieve the soft curls framing the face can help to create the seductively disheveled look. Keeping the hair loosely pinned in the updo style also helps to give just the right amount of edginess to the overall look, while still managing to present the stylish essence for any occasion.