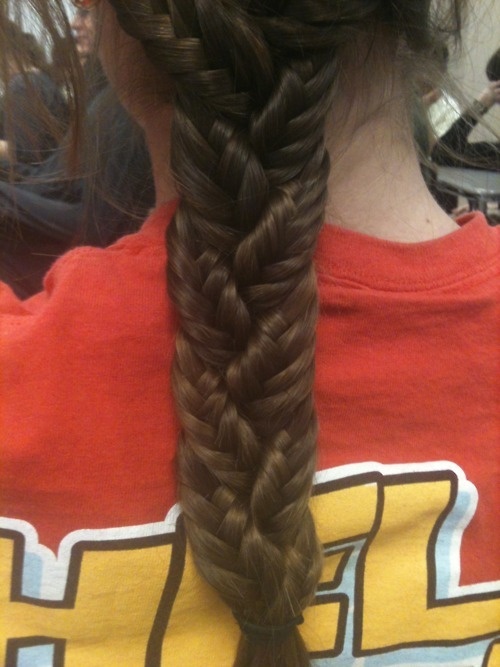 Cute braided hairstyles for girls
Braided hairstyles are ultra-trendy this season and the range of creativity on show is truly incredible!  This thick, patterned braid is a perfect example of how the tradition of braiding is forever evolving to produce innovative, fresh styles.
From one temple, the hair is plaited in a decorative band that moves down to become a vertical braid at the back.  From an asymmetrical, off-centre position above the nape, two more sections are braided and then all three plaits are combined in a stunning, highly textured fishtail braid!
Contrasting with the strictly controlled braid, loose wisps are allowed to hang free around the face, sides and nape to show that this is a casual, contemporary look!   This braid is perfect for summer/fall!