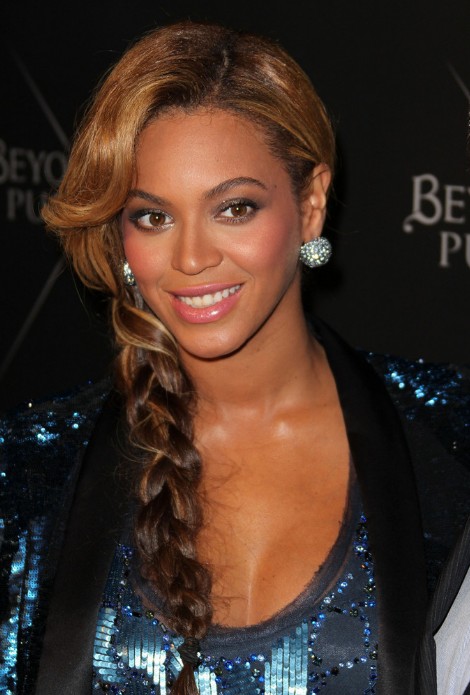 Sexy Casual Long Braided Hairstyle
Here is a beautiful long braided casual hair style from Beyonce, this hairstyle was braided to one side and worn over the shoulder showing off contrast of colors thanks to the highlights added all over.
This sexy long side braided hair style is easy to recreate at home, if you love it why not try it now? And you can find a lot braided hairstyle tutorials on youtube.com
How to style Beyonce Knowles Side Braided Hairstyle
To get this side braided long hair style, first of all you need to smooth hair over to one side. Shorter bangs can be sectioned out and sublty curled like Beyonce's or pinned back.
Then, section the longer lengths into three equal pieces and beginning braiding hair loosely.
Secure ends with a hair elastic and finish the look with a misting of hairspray.