25 Chic Braided Updos for Medium Length Hair
If you're looking for edgy prom updos or trendy new wedding updos, then feast your eyes on today's gallery of the trendiest updos for medium length hair you've ever seen!  Packed with the latest hair color ideas, these trendy updos are going to be the most popular hairstyles this season!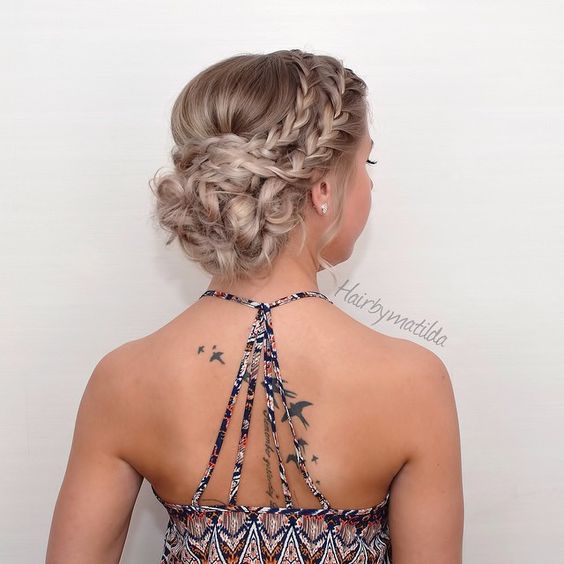 Trendy grey updos for medium length hair – proms, weddings & parties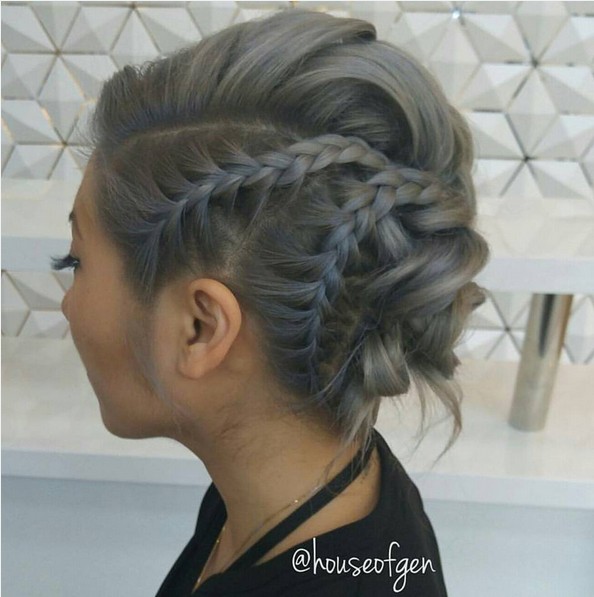 Escape from traditional updos for medium length hair with a grey-blue updo adorned by different braiding styles and a messy knot just above the nape!  This exciting new updo has a side parting and smooth height on top, making it perfectly suited to a round or oval face shape.  Love the pastel blue balayage!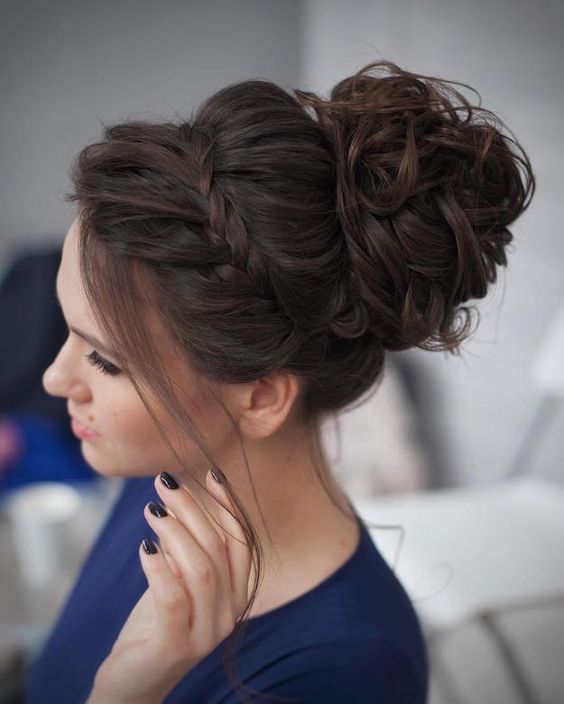 Fab fantasy pastel colors are trendiest updos for medium length hair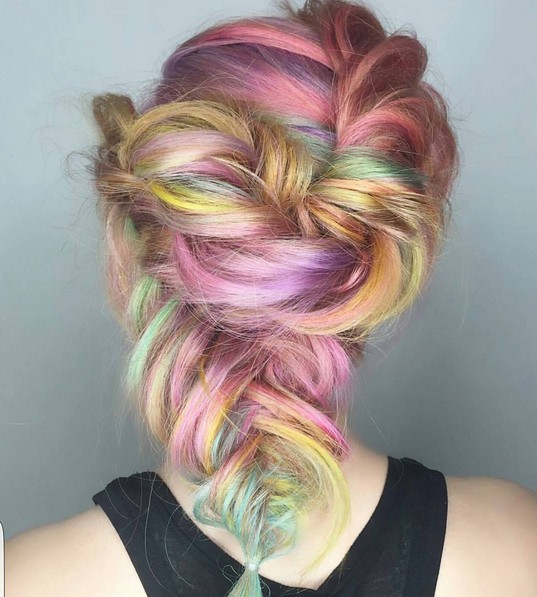 Here's the furthest away from a traditional updo for medium length hair as you can get!  It's an exhuberant multi-colored pastel hair color idea from the latest looks for summer 2018!  Around the head, the hair is cleverly woven in a beautiful swirl of pretty pastels and there's a super-cute loose fish-tail braid at the back!