Wavy bob haircuts are fashionable, versatile, and suitable for all ages. They are a popular choice due to their ability to adapt to different hair types, face shapes, and lifestyles. With a wide variety of styling options and minimal maintenance required, it's no wonder that the wavy bob continues to be a favorite hairstyle for many.
These hairstyles are fashionable, timeless, and suitable for various ages, making them an appealing option for many people. Here are some reasons why people choose wavy bob haircuts and their suitability across different age groups:
1. The Wavy Bobs are Fashionable: Wavy bob hairstyles have been in style for many years and continue to be a favorite among celebrities and fashion influencers. Their popularity stems from their chic, effortless look, which can be easily adapted to different hair textures and face shapes.
2. Versatility: One of the main reasons people choose wavy bob haircuts is their versatility. They can be worn in various ways, such as with loose waves, tight curls, or even straightened. Additionally, they can be easily accessorized with hair clips, headbands, or scarves, allowing for endless styling possibilities.
3. Low-maintenance: Wavy bob hairstyles are generally low-maintenance, making them an excellent option for those with busy lifestyles. They require minimal styling and can be easily refreshed with a quick scrunch of the hair or a touch of styling product.
4. Flattering for various face shapes: Wavy bobs can be tailored to suit different face shapes, as they can be cut at different lengths and angles. This allows for a customized look that enhances one's facial features.
5. Suitable for all ages: Wavy bob hairstyles are an excellent option for people of all ages. They can be adapted to look age-appropriate and stylish for young girls, teenagers, adults, and older women. The key is to choose the right length, style, and color to suit one's age and personal preferences.
These beautiful wavy bob hairstyles feature the trendiest waves and hair color ideas! Choose from asymmetrical waves on long bobs, flat waves on medium wavy bob hairstyles for fine hair, full-bodied waves on vintage bob haircuts and easy short hairstyles with just a few cute curves!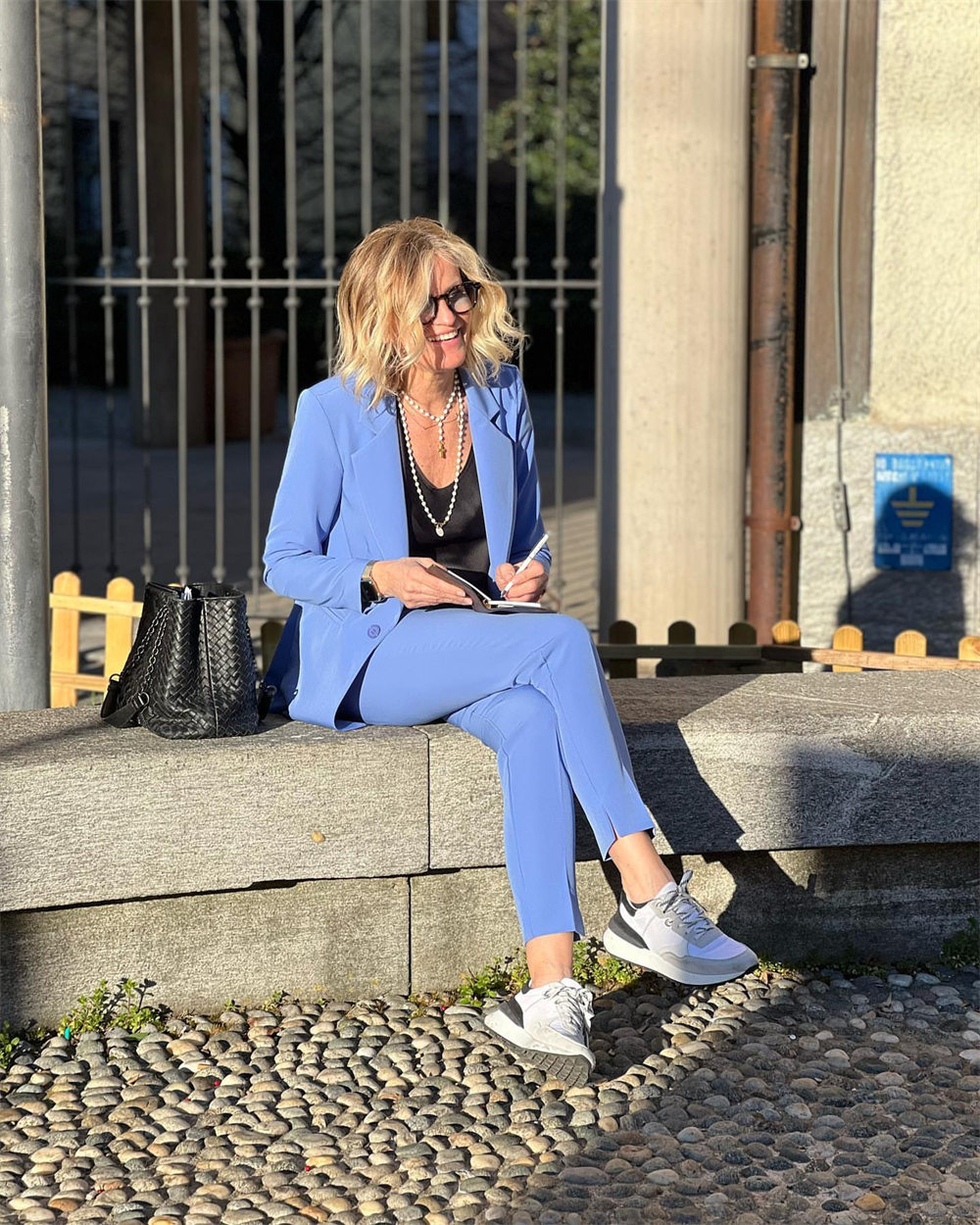 1. Trendy tousled bob haircuts for fine hair with wavy texture
Chin-length bob hairstyles for fine/medium hair are definitely one of the most popular hairstyles this year! This version is slightly longer making it even more flattering to round/heart/oval faces. It's a chic, easy short hairstyles' option with extra edge from sharp tips and shaggy 'disconnected layers' below the chin! Suits all ages.
2. Bob hairstyles to wear with leather fashions
Black leather jackets are back in fashion, so here's a casual bob hairstyles' idea with plenty of urban-chic to wear with bike leathers. Shaggy layers and sharp tips create trendy texture and movement on medium/fine hair and messy wavy bob hairstyles won't get flattened by bike helmets!
3. Super dual-layered wavy bob hairstyles for casual elegance
Here's a clever smart-casual look that's been constructed in two separate layers. The under-layer is smoothly styled and cut to the same length with the ends curved under. But the top layer has wiggly waves carefully defined to lie over the contrasting smooth base. With a pretty blonde ombré on the textured tips this chic wavy bob hairstyle projects relaxed elegance!
4. Inspiring inverted wavy bob prom hairstyles with coffee/cream highlights
Here's a unashamedly feminine look that's perfect for parties, proms and wedding hairstyles. Carefully-placed dark-chocolate lowlights really bring out the texture and movement of this steeply-graduated, long inverted-bob haircut with pretty waves. This gorgeous wavy bob hairstyles' idea is suitable for fine/medium hair textures.
5. Stunning bridal hairstyle or evening glamor look
This hair design has fantastic flowing movement, beautifully highlighted in a wide range of shades. The strong contrast factor creates an amazing 3-D effect on the front wave. The tips are heavily textured to form exaggerated tapered tips that contrast with the fluid waves in a stunning special occasion look!
6. Fabulous flat waves & dual-blonde bob hairstyles for party/prom
Messy bob hairstyle for medium hair. Taking inspiration from basket-weaving, this extreme wavy bob haircut's overlapping layers of flat, sinuous waves are arranged in carefully defined strands around the head. The result is a delightfully 3-D wavy bob hairstyles' idea that's perfect for a party, prom or wedding when you're after a completely new look!
7. Feminine wavy bob hairstyles for long/narrow faces in golden-blonde
Short hairstyles are very versatile and shaggy bob haircuts with flat waves and spiky tips, can become rounded and feminine after just a couple of minutes hot-tongs' styling. Wavy bob hairstyles with bangs, like this gorgeous, golden bob haircut are perfect short hairstyles to soften angular, square/long faces or a strong jawline.
8. Glam & sexy wavy bob hairstyles for curly black hair
This wavy bob haircuts' idea is a classic that's been popular ever since women first 'bobbed' curly hair in the 1920's! It's a full-bodied hairstyle that's bursting with life in the texture and movement created by expert 'sliced' layers. Asymmetrical bangs and tousled curls create a casually glamorous (and sexy) look men adore! Suits oval, long and narrow faces.
9. Chic & shaggy wavy bob hairstyles for fine hair
Bob hairstyle for medium length hair. The original 1970's shag-cut gave thick hair a trendy, unconventional look! Now bob hairstyles for thin hair include easy-style, shaggy bob haircuts. Fine hair just needs a perm wound on extra-large curlers to create loose, flat waves and a style that's casual, trendy and full of extra 'body' and lively movement!
10. Messy wavy bob hairstyles with braid detail for oval faces
This messy, chin-length wavy bob haircut's full of style and personality! From a centre-part, one braid creates a cute asymmetry, (add-in a strip of cord/fabric if your hair's not thick enough.) Following the latest hair color trends, the contrast of brown and neutral blonde adds plenty of texture and gorgeous 'basket-weave' highlights!
11. Sophisticated easy short hairstyles for highly stylish women
Choppy bob haircut for women. This raggedy bob hairstyles idea looks incredibly sophisticated with a chic 'little black dress' and the scarab-beetle hand jewellry. The less-is-more look takes a bottle-blonde, 'grown-out' roots look and presents it with new elegance and faultless grooming! Trendy easy short hairstyles with thinned-out sharp tips are one of the most popular hairstyles' ideas for thick bob haircuts this year. Centre parts suit oval faces.
12. Amazing auburn twisty waves & easy short hairstyles with messy vibe
Auburn hair is the thinnest of all natural hair colors, so this wavy bob hairstyles' for fine hair idea is a great way to get extra texture and movement. Long layers keep the thickness intact and casual, twisty waves in chin-length bob haircuts add side volume to flatter narrow, long and heart faces. Popular hairstyles' choice for day & evening.
13. Glossy golden-brown bob haircuts for teens with subtle blonde balayage
Glossy, healthy-looking hair is always attractive and this easy short hairstyles idea with tousled, curved layers is designed to flatter fine hair. The dark golden-blonde base has a trendy touch of blonde balayage around the face and the tips making this slightly shaggy bob haircuts' idea a cute, natural look for teens with fine hair. Suits oval, round and heart faces.
14. Messy chin-length beach-wavy bob hairstyles for square, round & long faces
Feeling ready for your next summer sunshine holiday? This messy chin-length bob with beachy waves is one of the most popular hairstyles for this season! It's a carefree, easy short hairstyles' look with diagonal bangs, so it suits tons of different face shapes. Add light/dark highlights from this year's hair color ideas for a sunkissed vibe!
15. Trendy tousled & easy short hairstyles with hair color ideas
Thick hair cut in sliced layers makes great inverted bob hairstyles with a messy look. Bob haircuts and all short hairstyles are full of new hair color ideas, especially blending dark-brown with blonde balayage. Lively waves give a strongly textured finish and blonde-over-dark waves add 3-D color density to fine hair!
16. Amazing asymmetrical wavy bob hairstyles for weddings and parties
Don't be fooled by the studded casual top this model's wearing, she's definitely getting ready for a wedding, prom or party. The beautifully blended hair color ideas in medium brown and blonde ombré echo the natural colors of wood in the background. With chic, asymmetrical waves rippling along the sides, the texture and movement in this lovely short hairstyle are fantastic!
17. Wavy bob hairstyles for fine hair with pictures of 4 styling ideas
Today's easy bob haircuts are also incredibly versatile. In 1) brown hair has a graduated ombré through soft copper to trendy neutral-blonde at the tips.  The straight bob with long layers and textured tips is a perfect easy short hairstyles' daily style. For a fab evening look 2), add asymmetric waves to accentuate the ombré hair color idea!  3) and 4) show how bob haircuts on fine hair gain volume with loose waves and a brighter ombré reflecting the hair color trends for spring & summer! If you love the medium length hair, here are more styles for you to choose from.
18. Easy short hairstyles for fine hair & busy fashion-conscious women
Fine hair can be a pain to style every morning and then it's likely to go flat by lunchtime! Wavy bob hairstyles for fine hair are a trendy way to wear thin hair in easy short hairstyles that don't rely on volume! This golden-brown layered-bob short hairstyles' idea has random, flat waves for a casual, tousled finish that never needs 'tidying up'!
19. Hot twisty-wavy bob hairstyles for heart faces
Here's yet another easy short hairstyles' idea from Reece Witherspoon's terrific hair stylist! Heart shapes need bangs to cover a wide forehead and chin-length wavy bob hairstyles with layers to minimise a narrow chin. This trendy bob haircuts' idea has casual, twisted waves, textured bangs and edgy 'disconnected' layers at the bottom!
20. Softly glamorous golden-brown asymmetrical wavy bob hairstyles
Medium brown hair is often overlooked in the hair color ideas and images, so I'm delighted to have found this gorgeous metallic-gold asymmetrical bob hairstyle. This bob haircut's got an asymmetrical swept-over top adding flattering height to balance a wide face shape and contemporary loose waves that create fabulous texture and movement.
21. Ultra-glam green & purple gloss on wavy bob haircuts for black hair & narrow face
Add width to a narrow face with this party-look, which is perfect for extroverts who love vintage Hollywood glamor! This black hairstyle has very modern subtle green and purple gloss added to lively waves in a glamorous bob haircut with chic bouffant volume that balances heart, long or narrow face shapes.
22. Lovely long bob haircuts with tousled waves for brunettes
Fine hair needs some added wavy volume and texture to counteract its tendency to be flat! Long straight fine hair benefits from a body-perm on large perm-curlers to achieve full-bodied wavy bob hairstyles like this. With tousled waves reflecting light, the hair looks much thicker in this centre-parted bob haircuts' idea for oval faces.
I hope you've found lots of lovely new ideas amongst today's gorgeous gallery of wavy bob hairstyles for daily wear, weddings, proms, parties, first-dates, dinner-dates and days at the beach! You deserve the best hairstyles every day of the year!
Do you love these wavy bob hairstyles? And here are more latest popular bob haircuts you may love, check it out here!