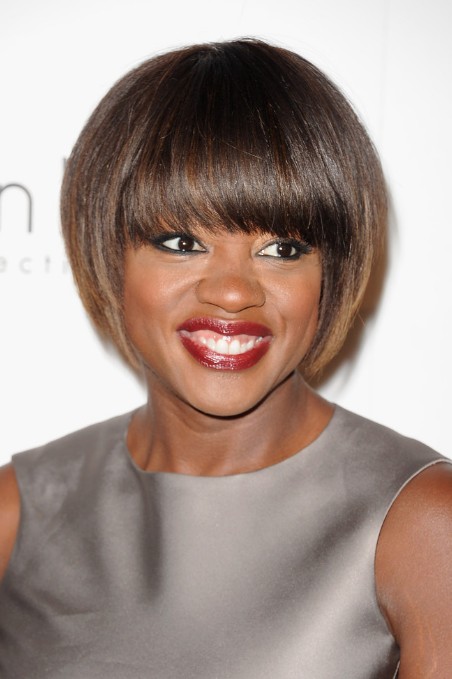 African American Short Hairstyle Ideas: Classic Short Straight Bob Haircut with Bangs
The shape of actress Viola Davis' short cut with bangs is really amazing.  Viola is not wearing a part, instead her hair is combed down from the crown.
In the front, she has long bangs that are cut just short enough that she can see from her lively, dark eyes.  The rest of her hair is cut in slightly graduated layers that are progressively longer to the longest section at her chin.  The sides are trained towards her face and the back features the classic bend that makes the bob such an attractive hairstyle.  Natural makeup with a pop of burgundy on her lips completes Viola's fantastic look.
There is no need to always keep your naturally curly hair in curls, also you can try the straight hair, even the short straight cut like Viola Davis, a lot people love Viola Davis' short straight cut very much!