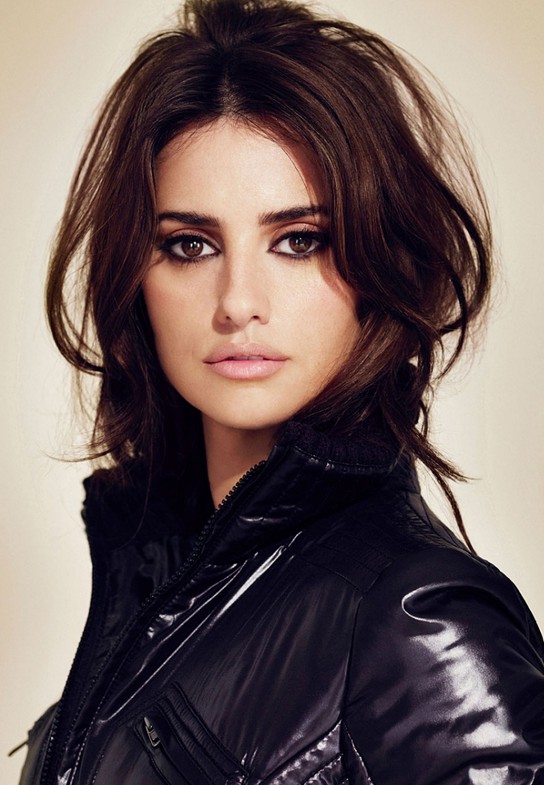 With her hair's long layers tucked into the jacket's high collar, Penelope is demonstrating the fabulous faux bob look!
It's a clever new way to tuck long hair up at the back and style the rest of your hair to look like a medium bob!
In this picture, Penelope is showing a 'messy' bed-head look.  The center parting is totally on-trend and the shorter layers have a slight wave that covers the outer edge of the eyes.  This is a great way to accentuate the eyes!
With her shiny ciré jacket and windswept hair, Penelope looks like a real biker chick! Do you love this look?