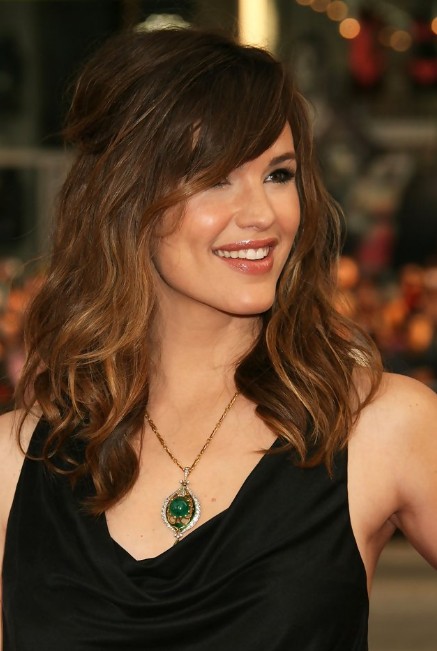 Jennifer Garner Half Up Half Down Hairstyle for Women
Jennifer Garner is casually cool and trendy with this long wavy cut. Her tresses have been given auburn tones and highlights adding depth for a slightly sun-kissed look.
How to create Jennifer Garner's half-up, tousled wave hairstyle
Creating this look is as simple as it is stylish. Starting with a deep side part, spray the hair with a heat protective spray. Very roughly blow dry until the hair is slightly damp and leave to dry naturally. Rub a small drop of finishing oil in the palms of your hands, and rub into the lengths and ends of the hair to restore moisture. Gently finger comb for that tousled look.